Bags of influence
Share - WeChat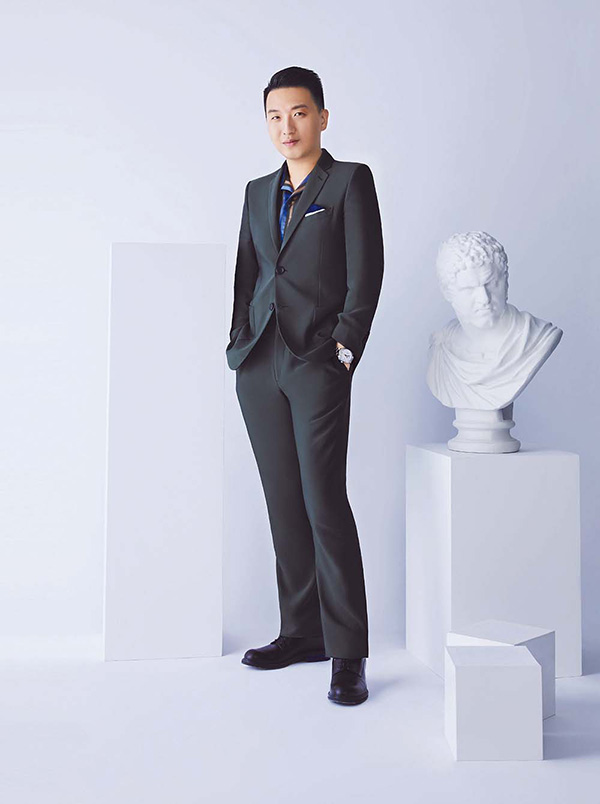 Tao Liang, better known as Mr Bags, is a 25-year-old handbag-focused blogger based in Beijing. Last year, he set a record by selling about 1.2 million yuan worth of a limited pink edition bag from Givenchy, exclusively on his WeChat channel – in just 12 minutes. Now with more than 3.2 million followers on Weibo, he continues to be chosen by global luxury houses as a window to approach Chinese millennials, who have a voice and a purchasing power too great to be ignored
What's your background – and how did you end up in the business of fashion blogging?
I was born and raised in Beijing, went to the University of Southern California in Los Angeles, then to New York for a master's degree. My parents are in the financial industry; they pushed me to work in finance but I had the dream to work in fashion since high school. At 18 years old, I began blogging on RenRen.com, giving advice to girls on how to do bag shopping. I began using the name Mr Bags on Weibo in 2012 and the whole business division of Mr Bags started around 2014.
What is your trademark as a key opinion leader – a KOL?
Among the fashion bloggers in China, I'm the only one who has this very vertical content focusing on bags and some shoes. My followers have a lot of purchasing power and love to invest in luxury goods.
How do you describe the style of your fans, who are mostly millennials?
They have a lot of attitude and dare to try new things. They don't care that much about what others think of them compared to older generations. They're also willing to spend a lot on luxury goods.
In comparison, how would you generally describe the style of their parents' generation?
Money-saving, lack of knowledge about luxury goods and they tend to see buying luxury as an investment – they prefer handbags, jewellery and watches instead of ready-to-wear.
How about the post-2000 generation?
For Chinese girls that age, they buy luxury goods with their parents' money. Girls of our generation [post-'90s] want to be like fairy ladies – they want the Lady Dior bag, the Roger Vivier shoes, the Chanel jackets. But the post-2000s dare to try anything – rock 'n' roll or something edgy, like street style or hip-hop.
What are your definitions of trends and luxury?
Trend is an innate desire to explore something innovative, even eccentric. Luxury is something you cannot have easily within your capabilities and brings you precious experience.
You mostly introduce Western luxury brands. Do you think the Chinese are still exploring their styles?
All the brands in the world are somewhat influenced by foreign cultures – like Louis Vuitton's pre-spring show in Kyoto used a lot of Japanese culture. I think Chinese designers are still looking for a way to define a sort of Eastern and Chinese style. Some have already built up quite well. Zesh is a Chinese bag brand with its own signature style, which is a bag with three corners.
How big is your team right now?
About 14 people managing WeChat and Weibo accounts, organising events and dealing with some special capsule collections we do with luxury brands.
How many male fans do you have?
Only 8% are men. Some of them are boyfriends or husbands of bag lovers, some of them are bag fans themselves. But this 8% probably has a bigger purchasing power than the girls.
How do you feel about some KOLs in China who buy "zombie fans" to fake the number of their followers?
If they're working with brands, the brands know if they have real fans. Now it's more about the drive to sales that matters. But if your focus is not on building content, I don't understand why you want to be a KOL.
Attribute your success to three things.
Passion, hard work and luck.

Most Popular