Xi's inspiring statements at SCO summits
Editor's note: President Xi Jinping will chair the 18th Shanghai Cooperation Organization (SCO) Summit, which is scheduled for June 9 to 10 in Qingdao, a coastal city in East China's Shandong province. Let's take a look at what Xi has highlighted at past SCO summits.
June, 2017
Astana, Kazakhstan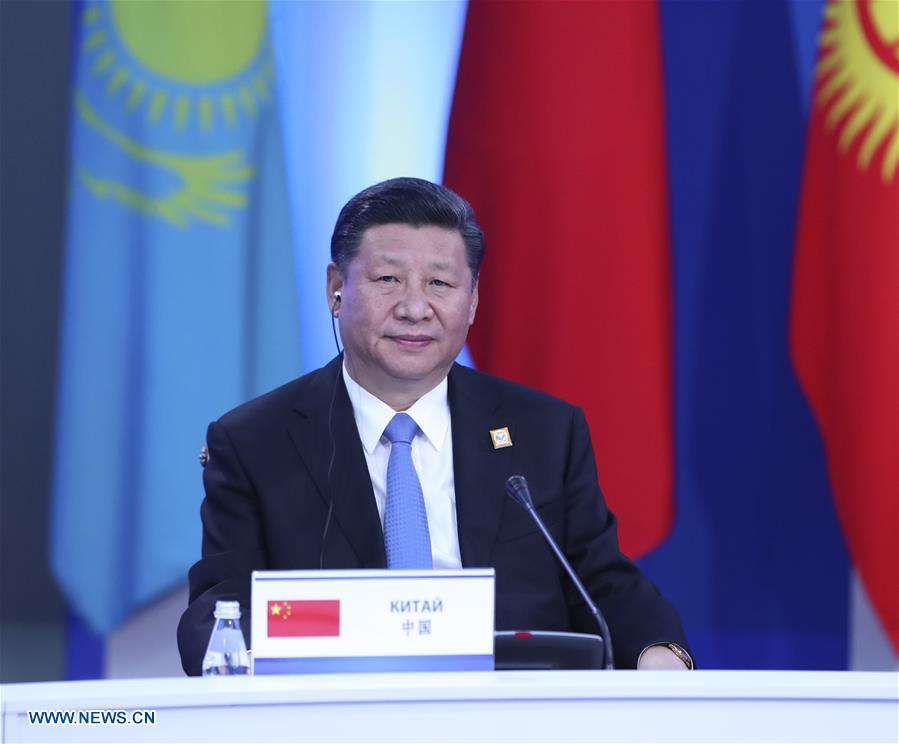 Shanghai Spirit
The Shanghai Spirit has inspired a strong sense of solidarity which ensures the growth of the SCO. We should carry forward this fine tradition of solidarity and coordination. All member states, old and new, should work in close coordination, deepen mutual trust and increase mutual support in their endeavor to build a community of shared future featuring equality, mutual support, solidarity and sharing of weal and woe.