Young Sino-UK entrepreneurs break the ice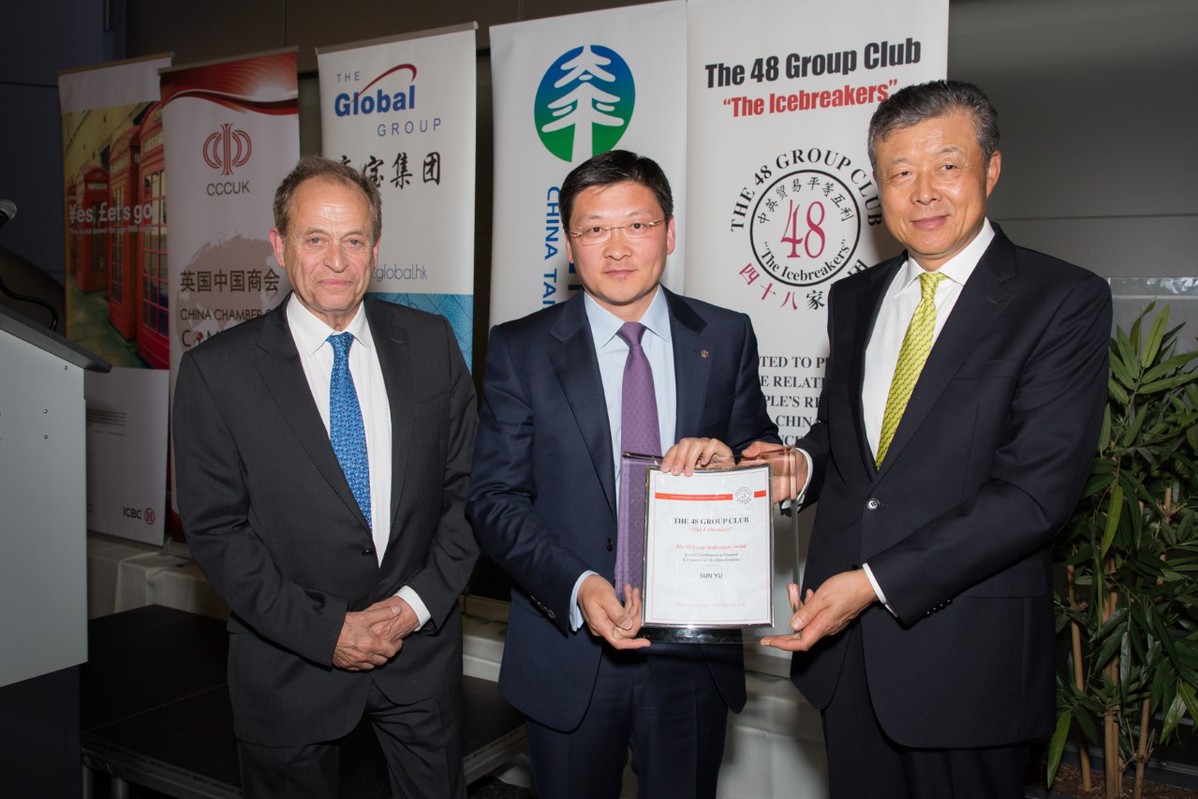 Network can forge path to economic growth
China's Ambassador to the United Kingdom Liu Xiaoming told young British and Chinese business leaders that their efforts were needed to "pave the way for global economic growth" during an event held in London on Tuesday.
More than 200 business people, politicians and diplomats gathered in the UK capital to discuss the future of China-UK relations at the 10th annual Young Icebreakers gala dinner, jointly hosted by China Chamber of Commerce in the UK, also called CCCUK, and business network the 48 Group Club.
Set up by the 48 Group Club a decade ago, the Young Icebreakers is a network for young Chinese and British entrepreneurs dedicated to improving business ties between the two nations.
"China and the UK are natural partners in development," Liu said. "I urge our Young Icebreakers to get down to business and be innovative. The opportunities for China-UK cooperation in financial services, energy, artificial intelligence and digital economy are out there for you to explore. Your efforts could not only add building blocks to China-UK cooperation but also pave the way for global economic growth."
At the event, Stephen Perry, chairman of the 48 Group, presented an award to Sun Yu, chairman of CCCUK and Bank of China's UK chief executive, in recognition of his contribution to China-UK financial and business relations.
"We thought it was appropriate to give an award to Mr. Sun Yu for his special contribution to the relationship between Britain and China, not only in relation to his work at Bank of China, not only in his work as chairman of the Association of Foreign Bankers in the UK, but also with CCCUK, where he and his colleagues have pulled together an organization of which China can be proud," Perry said.
Established in 2001, the CCCUK is a non-profit organization comprised of more than 200 Chinese enterprises and representative offices in Britain. The body recently held the China-UK Economic and Trade Forum where government and business representatives explored collaboration on the China-proposed Belt and Road Initiative infrastructure development plan.
"The chamber is committed to work with our partners to fully support the internationalization of our members and help them seize the new opportunities emerging in this new era," Sun said upon accepting the award.