Typhoon Ewiniar lashes Hainan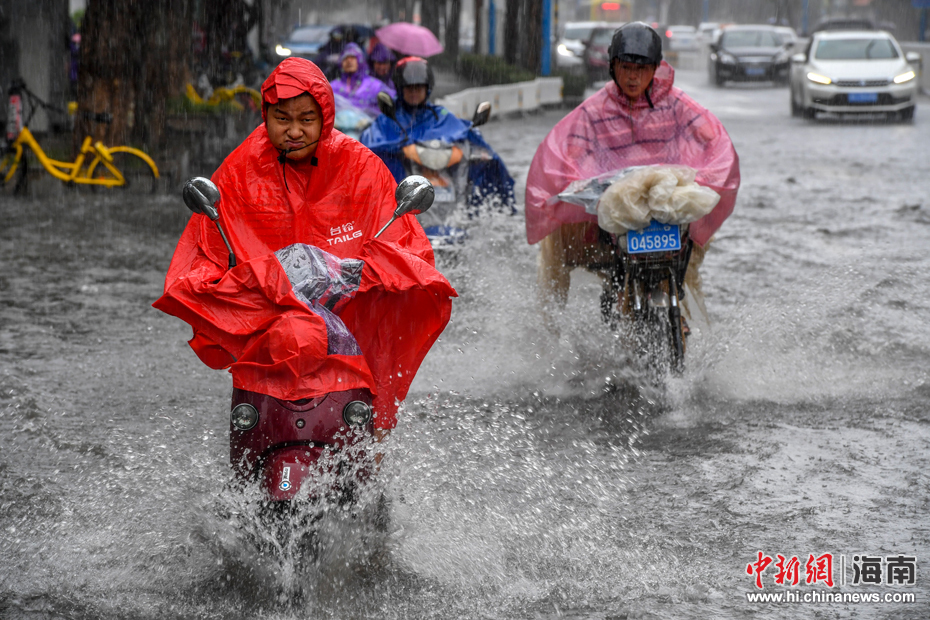 Ewiniar, the fourth typhoon to hit China this year, landed at 6:25 am on Wednesday at Xuwen in South China's Guangdong province, the Hainan Meteorology Administration said early in the morning.
Affected by Ewiniar, Hainan island has seen torrential rain since Tuesday. Heavy rainfall is likely to hit the whole island from Wednesday to Friday, the local meteorological authority said on Wednesday.
As of 6 am Wednesday, rainfall as high as 218 millimeters was recorded in Puqian town on the eastern coast of Hainan, and the amount of rainfall exceeded 100 mm in seven cities and counties, including Haikou, Lin'gao, Chengmai and Changjiang.
Total rainfall is forecast to be over 550 millimeters in northern parts of the island in the next few days, the local meteorological department said.
All trains heading outside the island via the cross-strait Yuehai Railway ferry were halted and dozens of flights in Hainan's two major airports in Haikou and Sanya were canceled or delayed due to the trouble caused by the typhoon.
The high-speed railway running around the island stopped operation beginning Tuesday evening and will remain closed on Wednesday.
About 5,530 people in the capital city of Haikou, most of them fishermen, were evacuated on Tuesday, and all fishing boats remain sheltered, according to Haikou government officials.
The heavy rain has caused traffic problems for residents in Haikou as water-logging at several roads blocked the traffic.
Haikou city government has required education departments and the traffic police to make full preparations to reduce the difficulties caused by the typhoon for gaokao candidates, or those taking the national entrance examinations for higher learning, which will take place from Thursday to Saturday.
The government will arrange shuttle buses for the exam locations that are in low-lying areas. A total of 854 workers from electric departments have checked the power supply system and another 700 workers are ready to fix any problems that might occur.
The 12345 hotline also will offer help for the candidates during the examinations.