China's reform and opening up in my eyes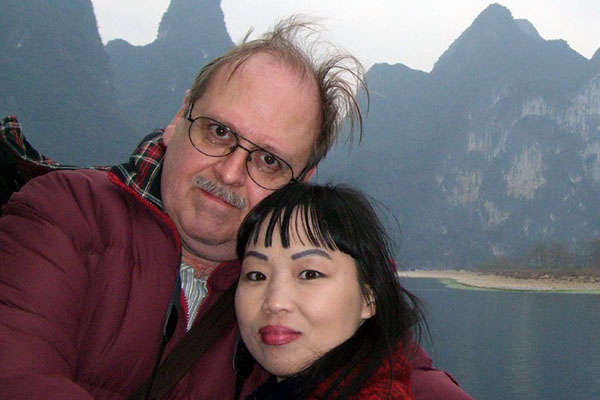 First off, to let the reader know, I was born in the USA in the mid-1950s and have worked as an electrical engineer since the 1980s, until my recent retirement. I am now living in China.
I remember in the 1980s thinking, if Japan could make such economic and industrial inroads with their population of about 120 million people, imagine what China could do with their huge population of over a billion people. China's rank in the world economy in 1980 was so far down the scale it was never mentioned in the news. Today China is the second largest economy in the world and still growing. China's influence on the world economy is in the news almost every day in the USA and other parts of the world.
One of the first things I noticed, in the 1980s, was that more and more items in stores were made in China. From my first memories as a child I remember then that more and more items that were made in Japan were entering my life. Back in the 1960s people would make fun of Japanese made items as being inferior and shoddy just as they did with items made in China in the 1980s. The Japanese made toys and radios seemed just fine to me and in many cases, better. In the 1980s I felt the same way about items made in China. They were just as good as items made anywhere else and were more affordable. But just Japan made it's way from toys and radios into appliances and cars, China has made it's way from toys and radios to appliances, cameras, and computers. Today, in the USA, almost no car is made entirely of parts made in the USA. Parts come from all over the world now, including China.
The opening up of China coincided with the opening up of the world to manufacturing. In the 1990s the prowess of China's manufacturing really hit home for me. From 1989 to 1994 I was the only electrical engineer for a semiconductor manufacturing equipment company that had gone from a start-up to being listed on the NASDAQ stock exchange in that same period of time. The company sent one of its machines to China so it could be duplicated in an effort to reduce manufacturing costs. When the copy came back it was hard to believe it wasn't the same machine. Every circuit board, cable, connector, wire, and computer was exactly the same. I remember thinking it took more effort to do this than it took to design the electrical system for this machine in the first place. They had documentation but all the placement of parts, the routing of cables and wires (which weren't documented) were precisely the same.
From 2000 to 2009 I met my second wife through an online dating service from China. I know there will be curmudgeons who think the proper way to meet your significant other is still through happenstance, square dances, and hay rides but this is the 21st century. Online dating is the way to go. You can filter out all the ones you know you don't want to consider.
My first marriage clued me into some of these main categories. My divorce lawyer, who was born in Shenzhen, was amused. I asked her what was the biggest red flag in this and she simply answered, "age". So my criteria was complete. It took me three tries but, as they say, the third time is a charm. Age isn't the only thing to consider. My wife is only nine years younger than me, which isn't a great age difference when you're approaching your 60s, she met all of my wishes and now we have been married for nine years. Do we have our differences? Occasionally, sure, but what marriage hasn't?
My wife tells me that this would not have been possible before the "opening up" of China. All I had to do was find a prospective mate and fly to China. When she was in the USA, I had to lead her around. Now that we are living in China, she leads me around.
From 2010 to the present China has developed the world's fastest supercomputer, the Sunway TaihuLight, made with Chinese microprocessors. China has also developed its first passenger jet. China has moved beyond just being the factory of the world to becoming a new high technology center. It is also moving from an export-driven economy to a consumer economy as well. China is already leading the world in smart phone driven banking and purchasing. I see far more people using smart phones to purchase items in China than in the USA. China also is outpacing other countries in its conversion to electric vehicles. In the city I live in, Guilin, I see more people using electric scooters than driving gas powered cars. Now China is pushing to have clean energy transportation in cars and buses too. China already is the world's leader in generating renewable energy with nearly 2.5 times the capacity of its nearest competitor, the USA, and China has aggressive plans to continue this growth.
So this is my little story of what I have observed personally of China's economic reform and opening up policies and how they have affected me.
Last year I retired and moved to China. The exchange rates, affordable housing, food, and transportation make my retirement allowance go much further than it would in the USA. Maybe China could become a major destination for retirees from all over the world. This would bring even more revenue into the second largest economy in the world.
Most Viewed in 24 Hours
China Views