University leaders seek more Sino-UK exchanges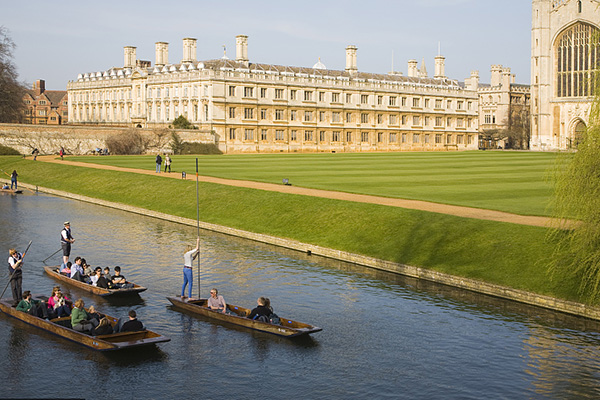 Chinese and British universities both can benefit from further collaboration in research, student exchanges, and regular expertise-sharing dialogues, university heads said at a conference in Oxford on Saturday.
"The complementary characteristics of British and Chinese universities make us ideal partners for collaboration, to cultivate the next generation of globally minded talents," said Zhou Zuoyu, vice-president of Beijing Normal University.
"British universities, which are some of the oldest in the world, enjoy the benefit of tradition, reputation, and excellence. On the other hand, Chinese universities are fast-developing and our research activities tend to respond faster to industry demand. Both sets of characteristics are important in determining universities' impact in society."
The second UK-China University Presidents' Roundtable, initiated and hosted by Oxford's Regent's Park College, drew delegates from such universities as Oxford, York, Edinburgh, Nanjing, Xiamen, and Beijing Normal. Topics discussed included universities' social responsibility, their international development trends and research collaboration.
In recent years, education links have grown significantly. Bilateral academic research has soared since 2014, when the two countries committed more than 200 million pounds ($267 million) to supporting research partnerships.
Mark Goodwin, deputy vice-chancellor of the University of Exeter, said international collaboration can be a significant factor in addressing many pressing global issues.
In recent years, Chinese universities have become increasingly competitive in the quality of their teaching and research, a trend reflected in their rise in international rankings.
The latest Times Higher Education university ranking table places Tsinghua University and Peking University as 14th and 17th, respectively. Two years ago, Tsinghua was 18th-the first time a Chinese university reached the top 20.
"Chinese universities' teaching quality is improving very quickly, the quality of research is becoming noticeably stronger," Goodwin said. "The quality of students we are receiving is also getting stronger."
Chinese students are by far the largest population of international students in the United Kingdom, comprising almost one-third of non-EU students in the 2016-17 academic year.
Meanwhile, more than 397,000 international students studied in China in 2015, twice as many as 10 years earlier.
Goodwin said he would like to see more British students studying in China.
"We would like to encourage them to be more entrepreneurial and more globally minded," he said. "China will be a strong power and a strong economy in the future, it is important that UK students understand that."