China, Israel seen as partners on global challenges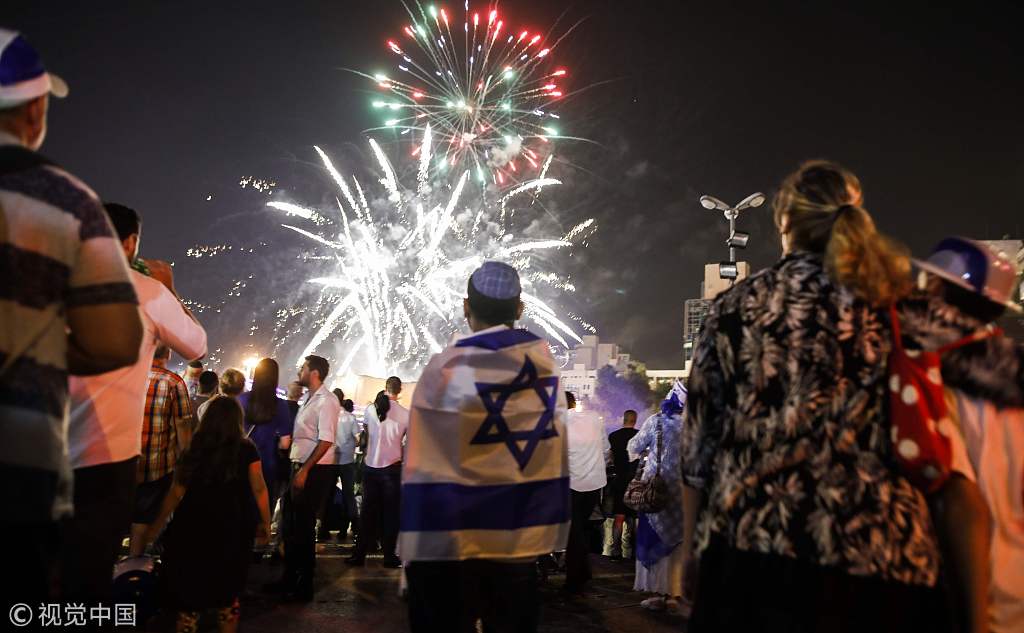 This year will mark the 40th anniversary of China's economic reform and opening-up while Israel is celebrating its 70th year of statehood.
Both milestones could provide the impetus for more cooperation between the two nations, according to Zhou Shanqing, commercial counselor at the Chinese Consulate General in New York.
Zhou spoke at the China General Chamber of Commerce's (CGCC) "Global Partnership & Global Innovation: China and Israel" event in New York on Wednesday.
Eran Nitzan, minister of economic affairs for Israel's Finance Ministry, said ties are deepening between the two countries and he pointed to tourism as one example. "Over 150,000 Chinese tourists visited Israel last year, and the (Israeli) government is now encouraging tour guides to learn Mandarin," he said.
China and Israel conducted about $10 billion worth of trade last year.
Adiv Baruch, the American-born chairman of the Israeli Export and International Cooperation Institute, said there are several global challenges in which cooperation between China and Israel will be important: food, water, healthcare/aging and cybersecurity.
By 2050, the world population will total 9.7 billion, and that will mean food production will have to go up 70 percent, according to Baruch.
"Collaboration between China and Israel is a must, and Israel has the agro-technology that the world and China will need," he said, pointing to seed and animal enhancement as two areas of expertise.
Israel has faced water difficulties for years and has developed a productive water technology sector.
"Israel now makes more freshwater than it needs, and 87 percent of the water in Israel is recycled," said Baruch.
By 2050, the global population of people over 60 will surpass 2 billion, Baruch said. "This has enormous implications for China and Israel" and will create great opportunities in medical care and the development of medical devices and patient-care models, he added.
Both Israel and China possess rapidly developing technology sectors, and Baruch said Israel has become a leader in cybersecurity.
"The cost of cybercrime is now estimated at $100 billion, and a hack occurs every 39 seconds in the world," Baruch said.
Israel's leadership positions in cybersecurity and fintech (financial technology) provide investment and collaboration opportunities for Chinese companies, he said.