New Yorkers invited to strike a pose in qipao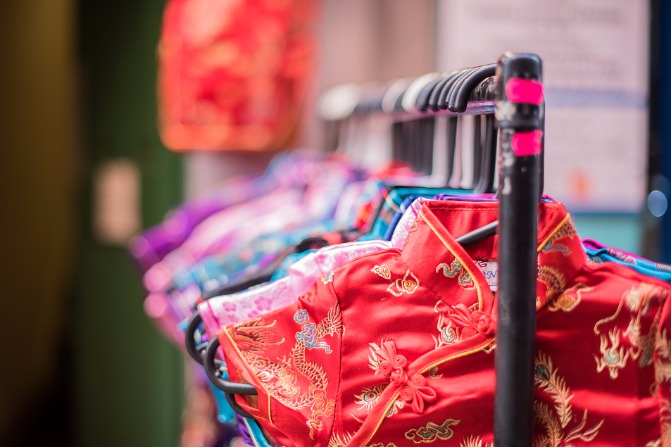 NEW YORK - As one of the world's great fashion capitals, New York boasts many stylish photo studios in every corner of its five boroughs.
While most of them lean toward professional services, one woman is attempting something different, and is using traditional Chinese clothing to do it.
Ashley Chui, a student at Columbia University, has launched a studio devoted to fans of qipao, a one-piece, form-fitting dress for women, in downtown Manhattan.
"My idea is to create a space that serves people for lifestyle purposes, instead of commercial purposes," said Chui, who dressed in a stunning dark-violet qipao dotted with flowers at the studio's opening ceremony last week.
But she visualizes the space, called Cara Vision, to be more than just a photo studio. "As I have a background in nonprofit management, I want to use my limited resources to help nonprofit organizations," she said.
"The ultimate goal here is to serve and connect with people."
Chui plans to host events and workshops for nonprofit organizations regularly in her studio, which she explains is her way to "fully utilize this space for arts and meaningful purposes".
The interior of this studio, which was designed by Junggle Arts, is laid-back but stylish.
"We adapted the industrial style to give the space a modern look," Chui said. "The walls were painted with colors that give the space a bright and open feeling.
"I put a lot of thought in designing the interior. Most of the photo studios in New York put minimal interior design efforts, as they focus mainly on the practicality of the space.
"My goal is to make everyone feel and look beautiful inside out," Chui said. "Even though you are not a model, you can still feel comfortable and confidence to take photos in a fully equipped photo studio."
Other than makeup and styling services, Chui and her team have special treats for potential customers - more than 100 hand-tailored, contemporary qipao from China.
"When I was thinking about garments that can bring out people's beauty, I immediately thought of qipao," said Chui, who grew up watching "Old Hong Kong" movies in which heroines all wear qipao and was always stunned by the garment's elegant cut and design.
"That is where the idea of incorporating qipao in my studio comes from. Whenever my American friends see photos of myself in qipao, they always ask me where I got the dress. I figured that there is a demand in New York," she said.
Whenever people mention qipao, they often think of "Old Hong Kong" or "Old Shanghai", because of the vintage image of qipao, but Chui wants to show the other side of the garment.
"Qipao could be trendy and modern," she said. "I want to introduce this traditional clothing to New York and provide an access point to the locals. If there can be rental service for gowns and cocktail dresses, there should be qipao rental service!"
She added: "The styling could be intimidating for people who wear qipao for the first time. Just like wearing a kimono (traditional Japanese garment), there are some particular styling techniques for qipao. Our professional team is here to help anyone who is interested."
Xinhua