Uncertain future looms for middle-aged people with Down syndrome
Share - WeChat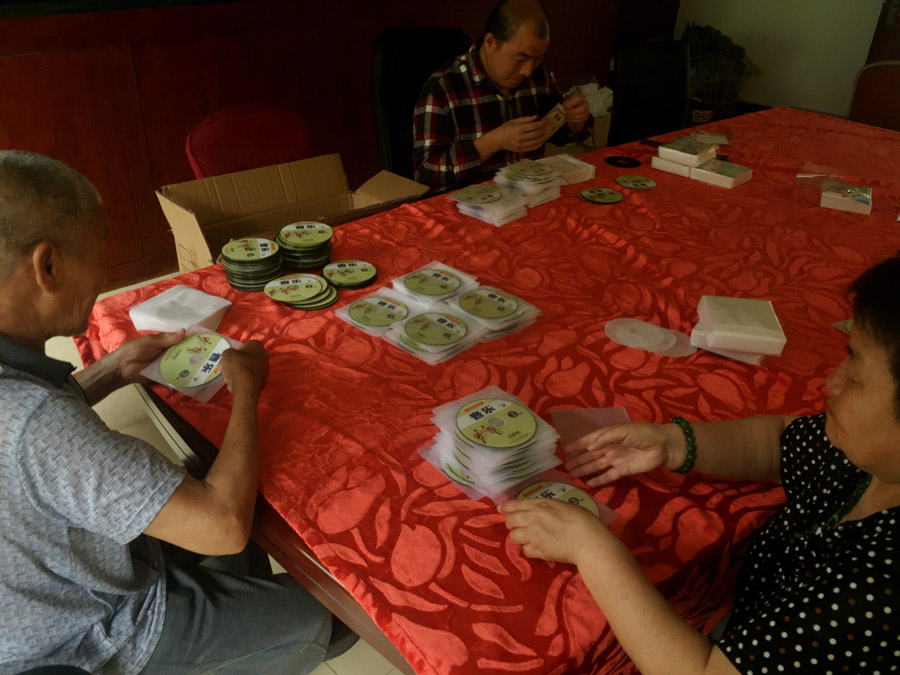 Incentives
In response, some local governments provide incentives to encourage private nursing homes to provide care for older people with mental disabilities. Even so, the few homes that offer such care are shunned by parents concerned about standards and conditions.
The Boai Disability Care and Rehabilitation Center in Beijing's Chaoyang district provides 200 beds for people with physical or mental disabilities, but only 45 percent are filled.
Nearly half of the mentally disabled people at the center are beneficiaries of the "One-year Breathing Policy", which is promoted by the Beijing Disabled Persons' Federation and provides low-income families with 12 months of free government-funded care in public institutions.
"Only a few parents know these institutions exist, and they are so concerned about the living conditions that it's hard for them to decide to send their children to us," said Du Lianli, the center's director. To make matters worse, many families that don't qualify for free care are unable to afford the high fees charged by care homes.
For example, the Boai center charges 1,800 yuan a month per bed, while nursing fees are extra and vary according to the treatment provided.
The average monthly fee is 2,700 yuan, equal to the average middle-class income.
The figure is prohibitively high for most families, but crucially it is too low to allow the center to hire qualified caregivers, meaning that many members of staff are untrained.
In 2014, the Beijing Disabled Persons' Federation established five centers to provide basic care for patients ages 16 to 59, making the capital a leader in the provision of facilities for people with mental disabilities, according to Zhou Hongfei, deputy director of the federation's education and employment department.
Despite the federation's efforts, more action needs to be taken. "We need to work with other bodies, including the health and civil affairs departments, to devise a more comprehensive policy," Zhou added.
Prevention, screening
Xu Jiacheng, deputy director of the China Disabled Persons Rehabilitation Association, said there is still a long way to go in the provision of care nationwide.
Every 20 minutes, a baby is born with Down syndrome in China - about 26,000 children every year. Xu urged women to undergo tests during pregnancy to detect abnormalities.
In 2014, the central government urged local health departments and institutions to develop a genetic screening test that could be used during pregnancy to detect problems, according to the National Health Commission.
However, the latest data from the Chinese Society of Perinatal Medicine show that only about half of the pregnant women in China undergo any form of screening.
Experts say that while there are no effective measures to prevent Down syndrome, screening can detect the condition at the earliest opportunity, allowing expectant mothers to decide whether to have the baby.
While an uncertain future awaits those who choose to have a child with Down syndrome, Meng Fanrong, who once thought of killing her son, is grateful for the joy Guo Feng has brought to her life, and she is determined to be optimistic.
"I really hope some nice person will adopt him after I die," she said.
Contact the writer at xinwen@chinadaily.com.cn
I once lost him for five days
Wu Miaoling, a 65-year-old retiree in Guangzhou, Guangdong province, whose son has Down syndrome.
Guo Yimin is 40 this year but I always treat him like a 6-year-old. He makes me laugh and cry. His life is so pitiful that I can't imagine what will happen to him when I am gone. It just adds to my pain.
Yimin was born with an extra chromosome, so he was fated to be different from other people.
Every morning I bring him to the work therapy station, which is sponsored by the Guangzhou government. He is paid about 12 yuan ($1.90) every day he goes there to make handcrafted items.
Life is a normal routine for him now, which is the best I can hope for. I force myself not to think about the time after I am gone, and I treat every day as the happiest it can be.
Guo can't express himself clearly and I am always worried that he will just disappear without anyone noticing.
One time I lost him for about five days. I felt as though I was going insane, and made frantic efforts to find him. It turned out that he took my metro card to ride the Guangzhou subway, but he got lost at Panyu Square, the last stop on Line No 3.
Fortunately I found him. I don't know what would happen if I lost him again but all I can do now is make sure he is close to me and always keep an eye on him.
He is a very stubborn person and must complete something if he feels he has figured it out. He is also a sweet guy. One day when he was age 5, he saw me washing clothes in the kitchen and handed me a small stool to sit on.
I hope the government will pay more attention to people with mental disabilities and extend the program so more people with Down syndrome will be eligible to claim benefits.
Wu Miaoling spoke with Xin Wen.