Reading out aloud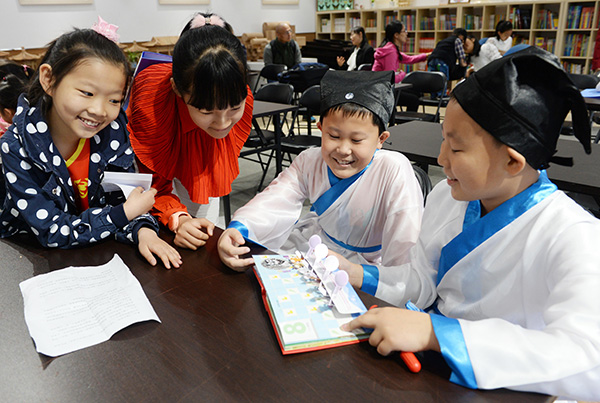 Audio files of Chinese texts read by well-known broadcasters are now available for students and teachers. Fang Aiqing reports.
Some 150 million domestic elementary and middle school students and more than 9 million of their teachers are now going to have their Chinese texts read by well-known broadcasters as demonstrations for reading aloud.
The first 100 audio files, covering famous Chinese poems and prose from both ancient and modern times, as well as translations of classic Western stories, were released on May 19.
Teachers, students and parents can access the audio files online and via their smartphones for free, and more pieces will soon be made available.
More than 70 young, middle-aged and elderly broadcasters from China Central Television, China National Radio and China Radio International participated in the project.