Over 100 films to hit China's big screens in summer
Share - WeChat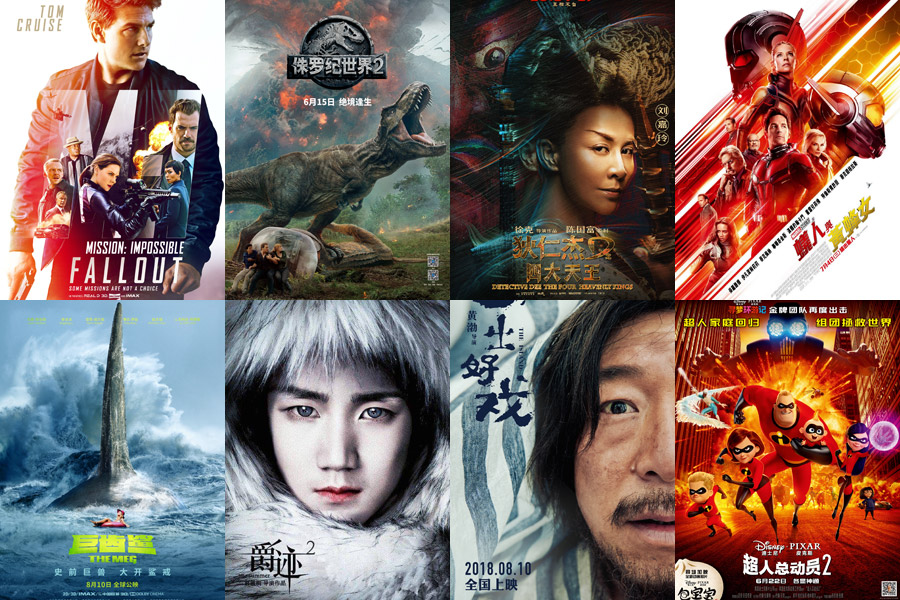 More than 100 domestic and foreign films will hit the Chinese film market from June to August, according to a report by China Film News.
The year 2017 proved the summer season's importance to national box office, with takings of 16.3 billion yuan ($2.55 billion), entertaining 474 million Chinese movie-goers, the report said.
This summer, Hollywood movie Jurassic World: Fallen Kingdom will hit China on June 15, with Mission: Impossible - Fallout and Ant-Man and the Wasp expected in August.
There will be many productions by Chinese directors and actors this summer, according to Yu Chao, manager of Capital Cinema in Beijing, though he said that the market might be comparatively quiet in June as most productions entered the market in July, with the situation in August uncertain.
Chinese director Jiang Wen's Hidden Men, and Detective Dee: The Four Heavenly Kings by Hong Kong action director Tsui Hark, will be released on July 13 and 27, respectively. Famed Chinese filmmaker Zhang Yimou is expected to release his latest production Shadow this summer.
Yu said the three movies had garnered the most industry attention as the three renowned directors all had distinctive personal styles.
China is the world's second-largest movie market, with ticket revenue growing by 13.45 percent year-on-year to 55.9 billion yuan in 2017, more than triple the growth rate in 2016, according to official figures.
Here are some upcoming highly-anticipated films for your reference.