Green and red: Making sustainable progress in Fujian
Share - WeChat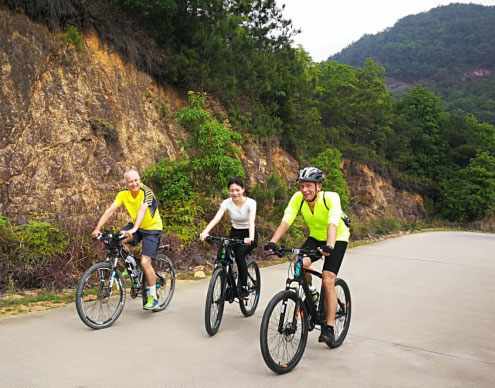 I first arrived in China in 1999. I was starting my first job in the shoe industry. Previously I had been a scientist, working at universities and research institutes. A spirit for adventure and the desire to do something exciting brought me to China. At this point the reform and opening-up of China was already an established process. I knew China was growing fast, and the manufacturing industry was booming.
What I found when I got here was unbelievable. I was shocked at the mismatch of my perceptions of China as a European and the reality of life. The factories were huge — not everything was perfect, but there were skilled workers running manufacturing firms and organizing production for exports. Everybody was very ambitiously growing their business, personal careers and modern lifestyles. I felt like this was a place where something big was happening.
I made good friends in China, and although I returned to Europe after two years my wish to stay connected to China and its people came true. I went back to China for business trips, and my Chinese friends visited me in Europe. Traveling is a great way to exchange culture and friendship. It was wonderful to experience China's fast development, which also provides opportunities for my Chinese friends traveling to Europe. And modern communication like email and internet makes it easy to stay connected.
Now, 17 years later, I am back in China, living and working in Fujian province. This time I came as a senior foreign expert. Within that timespan China transformed from a manufacturing center to a country attracting great talent for innovation and science. The country has given me a warm welcomeback. Not only had my personal friends invited me to join their company, the reception I was given by the provincial and national government was overwhelming. I feel the whole city of Putian, where we live, is happy to work with me. There are opportunities, there is support for my ideas and there are so many people eager to move forward at a pace unimaginable in Europe.
The upgrades in China can be seen everywhere. Big cities like Shanghai, Beijing, Guangzhou and others are very modern and offer a very international lifestyle. And smaller cities catch up quickly. Chinese people are very open to meeting foreigners. Modern companies and China as a country are attracting international people with special knowledge. China is providing excellent funding for scientists and high-level foreign experts.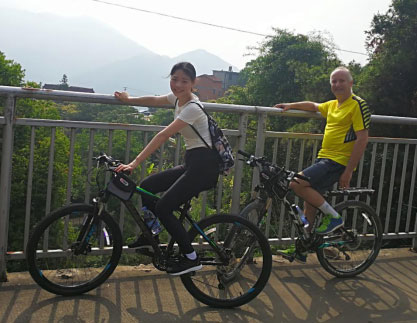 Recently I noticed new opportunities for international cooperation on research and development projects, with special government funding schemes from both Europe and China. Such projects build cooperation between industry and science, as well as between different countries. The results are better innovation and faster development.
The new technologies we develop in my company are focused very much on environmental protection and avoiding pollution. For example, our new HAPTIC 3D coating technology is based on fully waterborne chemistry and provides an additive manufacturing approach without cutting losses.
China understands the risk of pollution and is shifting priority from industrial growth to greener and healthier technology. The continuous reform process has worked wonders for poverty reduction and creating a reasonable living standard for most of the population. The new middle class can afford clean technology and is very concerned about their children's health. However, many challenges will consequently appear, generated by a rapid growth in domestic consumption accelerated by reform and higher living standards. The only way to avoid a total environmental collapse is to create a sustainable economy utilizing green technologies and recycling of consumer products. Innovation is drastically required — domestic innovation especially — to save the environment and grow domestic consumption. China has very specific needs, and creative new technologies should be invented in China to meet the requirements of sustainable growth in China. There is a prosperous future on the horizon, if negative side effects of growth can be controlled. The reform and opening-up policy will help lift up China to be a country that is a sustainability leader, and the best place to implement new green technologies.
Thomas Schmidt is the director of innovation and RSL at Huafeng company in Putian, Fujian province.

Most Viewed in 24 Hours
China Views