National standards for Chinese sign language released
Share - WeChat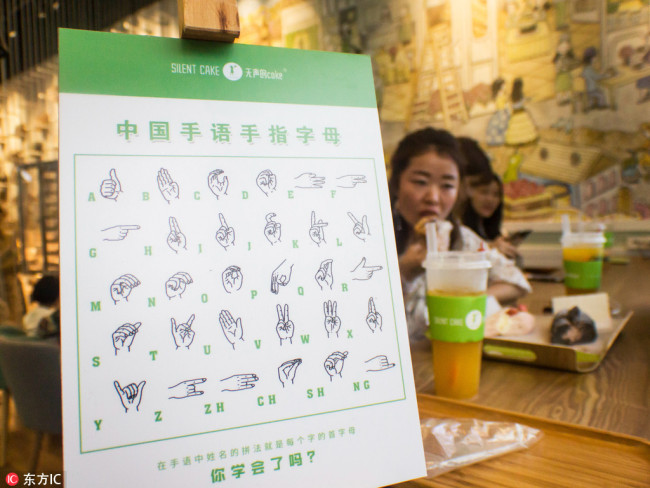 National standards for sign language in China have been released after seven years of study by the State Language Commission, reports the Beijing News.
The National List of Common Words for Universal Sign Language, which will be implemented starting from July 1, is the first of its kind in China, according to the report.
Based on the most popular reference books about Chinese sign language, the list contains 5,000 common words in daily usage. It is expected to help disabled people around the country to communicate more effectively.
The report says that precise expressions for many new concepts have been included in the standards, which greatly improves its usefulness.
A more sophisticated version of the standards containing 8,000 words will be released in September, according to the State Language Commission.
Currently, there is no universal sign language used worldwide, except for one that is only used at international meetings.