Michigan looks to retain Asian workers by building an 'Asian Village'
Share - WeChat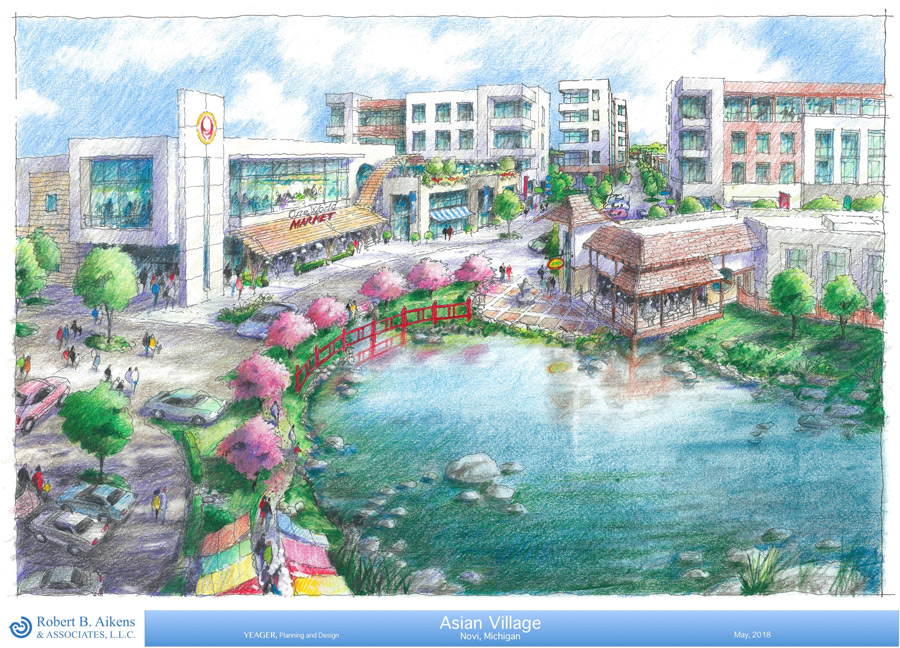 Novi, Michigan, is thousands of miles from Asia, but the Oakland County city of 59,000 wants to make its large population of Asian expatriates feel closer to home with "Asian Village," a10-acre development that will include housing, restaurants, lifestyle services, retail and office spaces.
The Novi City Council on May 7unanimously approved the$3.15 million sale of thesite for the $50 to $60 million project. Sakura Novi LLC, an affiliate of the Birmingham, Michigan-based Robert B. Aikens & Associates LLC, purchased the land.
Novi has one of the largest concentrations of Asians in Michigan due to the high number of Japanese, Korean and Chinese automobile companies in the region. Asians American make up more than 21 percent of the city's population, according to 2017 population estimates from the US Census Bureau.There are 220,000 Asians living within 50 miles of the Novi site.
Project planners said it has been a dream of the city to build a common area for expatriate workers and their families where they can shop, dine,live and gather with friends.
"We are very interested in creating life-style amenities for the expatriates and their families, the second-generation Asian-American community, as well as the general populations," said Scott Aikens, vice-chairman of Aikens & Associates. "We know there are a lot of similar constructions in the West and East coasts, and we are excited to bring this to the Midwest."
Aikens said the idea is to offer the lifestyle amenities that states like California offer to workers from Asia, so Michigan can attract global businesses and retain talent.
"We really want to bring restaurants and entertainment concepts that are successful in the East and West coasts to the Midwest," he said.
Novi City Mayor Bob Gattsaid the city "prides itself on many things, one of which is our celebration of diversity. Creation of an Asian Village will be an extension of this strength".
The development will surround a four-acre lake, and include Asian style gardens,50,000-square-feet of entertainment, restaurant, retail and life style services; 15,000-square-feet of office space; and apartments and townhouses with approximately 200 units.