Xi, Merkel aim for stronger ties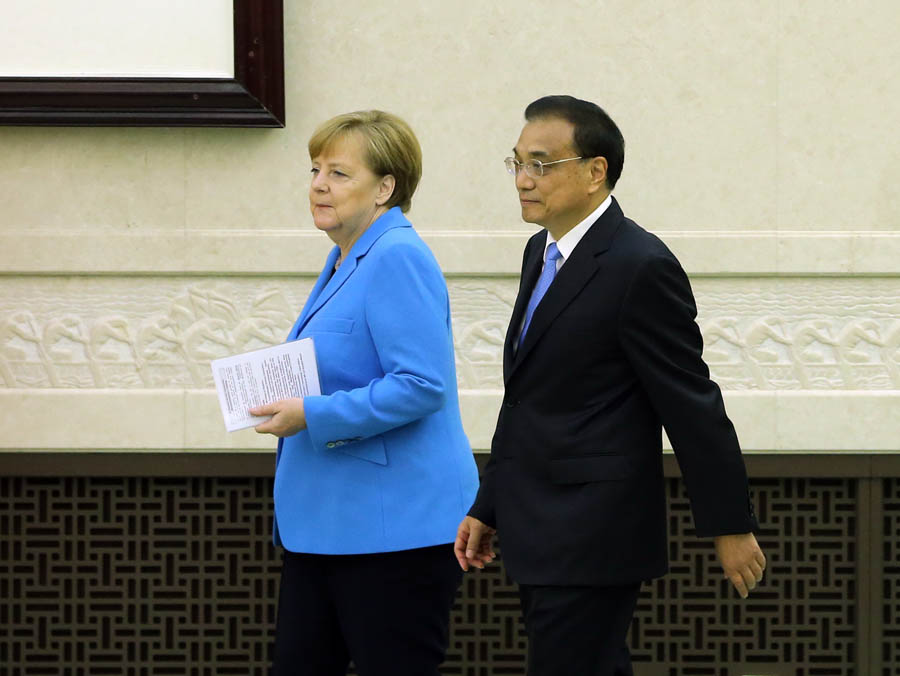 German companies are welcome to continue sharing benefits brought by an opening Chinese market, and Germany and other European countries are expected to create fair and open environments for Chinese companies to invest in, he said.
The premier also called for strengthening cooperation in emerging industries such as artificial intelligence, new energy automobiles and autonomous vehicles, and exploring the potential in research and development of smart manufacturing.
The Chinese government supports sending interns to each other's countries to learn professional skills and promote craftsmanship, he said.
China recently released a series of measures for opening-up and will further reduce market access thresholds, and lower shareholding ratios of foreign companies in fields such as automaking and finance, he said.
Chinese companies are welcome to invest in Germany, which supports advancing the China-EU bilateral investment treaty, Merkel told Li.
Also on Thursday, Li and Merkel attended a meeting of the Chinese-German Economic Advisory Committee with business representatives from both countries.
Noting that this year marks the first in which the re-elected governments of both countries are taking place, Li said that it is of great significance for business leaders of both countries to speak face-to-face on bilateral cooperation.
China and Germany, as the largest economies in Asia and Europe, bear responsibility in their cooperation to fight against protectionism and unilateralism and to protect trade and investment facilitation, Li said.
Merkel said the committee is maturing and has provided a good platform for candid communication for both countries.
She said that bilateral business investment in both countries shows good mo­mentum and that she hopes both countries will provide equal market access to investments for each other.
Zhang Yue contributed to this story.
Contact the writers at anbaijie@chinadaily.com.cn