Play based on work by Chinese novelist staged in Beijing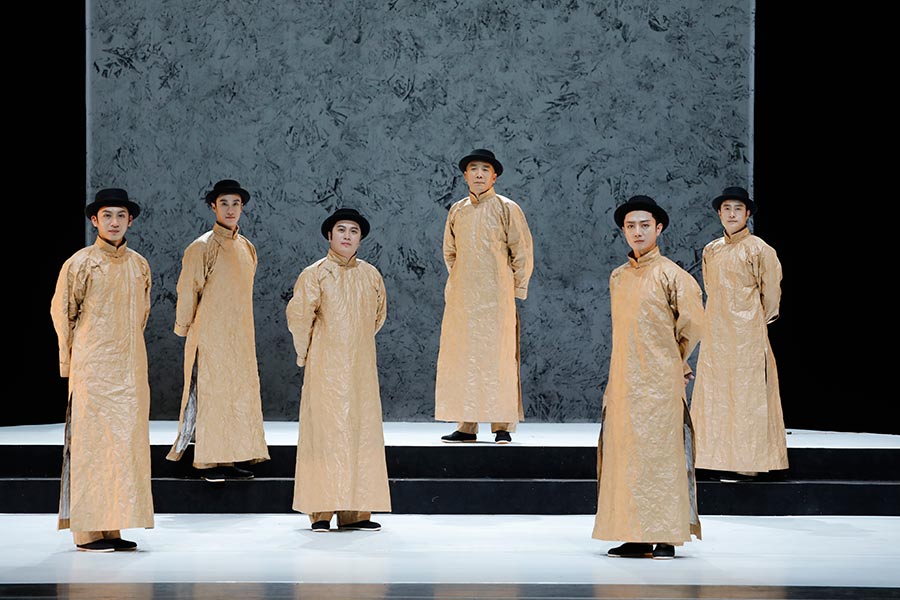 Lao She's Short Stories, a Chinese play based on six short stories written by the late Chinese novelist, Lao She (1899-1966), one of China's most influential authors, was staged at the Tianqiao Performing Arts Center in Beijing on May 19 and 20.
The stories, written between 1934 and 1935, are about the lives and struggles of ordinary people, such as a young couple who live from paycheck to paycheck and the relationship between neighbors.
The play is directed and adapted by Fang Xu, a Beijing native, who has been adapting Lao She's works into stage productions since 2012.
Fang also performs in the play, which features an all-male cast.