China U-19 beats Hungary 4-0 in Panda Cup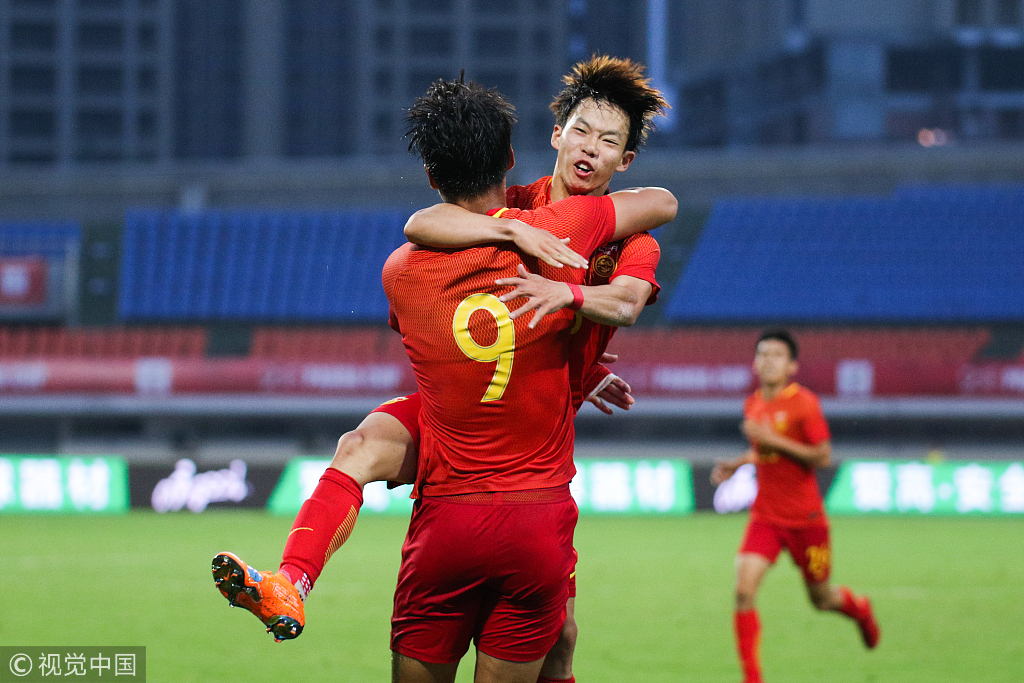 CHENGDU -- The China U-19 national football team crushed Hungary 4-0 in the 2018 Panda Cup international youth football tournament here on Wednesday.
The host team gained the upper hand from the very beginning of the match and nearly opened scoring in the 21th minute when Tao Qianglong tried to flip the ball.
China broke the deadlock in the 37th minute through a corner kick as Jiang Shenglong looped a header into the net, making a scoring start for the home team. Six minutes later, Chinese player Guo Tianyu put China ahead 2-0, assisted by Yang Yilin.
Hungary fought hard in the second half and created some scoring chances but failed to convert any of them. China then enlarged the advantage to 4-0 through goals from Xu Lei and Tao in the 82th and 87th minutes.
Earlier in the day, Uruguay drew 2-2 with England in the opening match of the tournament.