Forage crop breakthrough boosts incomes
Han Junwen, 50, an agricultural technician from Shaanxi province, moved to Tibet autonomous region's Ngari prefecture in 2005 to help herdsmen develop animal husbandry.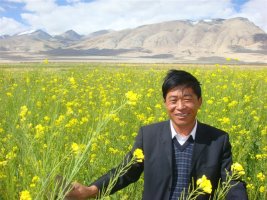 In 2005, I and my colleagues arrived at Ngari on a truck carrying plant seeds and farm implements from Shaanxi. Shortly after, two of my colleagues were admitted to hospital due to severe altitude sickness, and they spent nearly a month receiving treatment.
At that time, the local agriculture was still primitive and the development level was equivalent to that of inland provinces in the 1960s and '70s.
There was nothing but the Gobi Desert along Highway G219 in Kunsha township, except for 2 hectares of highland barley.
On 3.3 hectares of barren land, we cultivated trial plots of 25 types of plants in four categories - forage, grains, tree seedlings and vegetables. Among the forage crops planted was alfalfa, a drought-tolerant, cold-resistant species introduced from the Loess Plateau.
The next year, the alfalfa survived through the chilly winter in Ngari and showed good adaptability.
Before we came here, alfalfa had never successfully been planted in Ngari, and it was believed that it was not possible for the species to survive at a place 4,200 meters above sea level.
We chose to expand the cultivation area of alfalfa because it has a long life expectancy, is rich in nutrients, and is a favorite forage crop for livestock. In 2006, we planted 20 hectares and the average output of fresh grass the next year reached 37.5 to 45 metric tons per hectare.
Surviving the winter is the biggest test for the plants in Ngari. We worked hand in hand with local residents, teaching them how to plow fields, dig channels, use plastic film, grow the plants and irrigate them.
Due to the lack of oxygen, the work went slowly. It took eight people a day to do the farm work on a 667-square-meter field, compared with two people in inland provinces.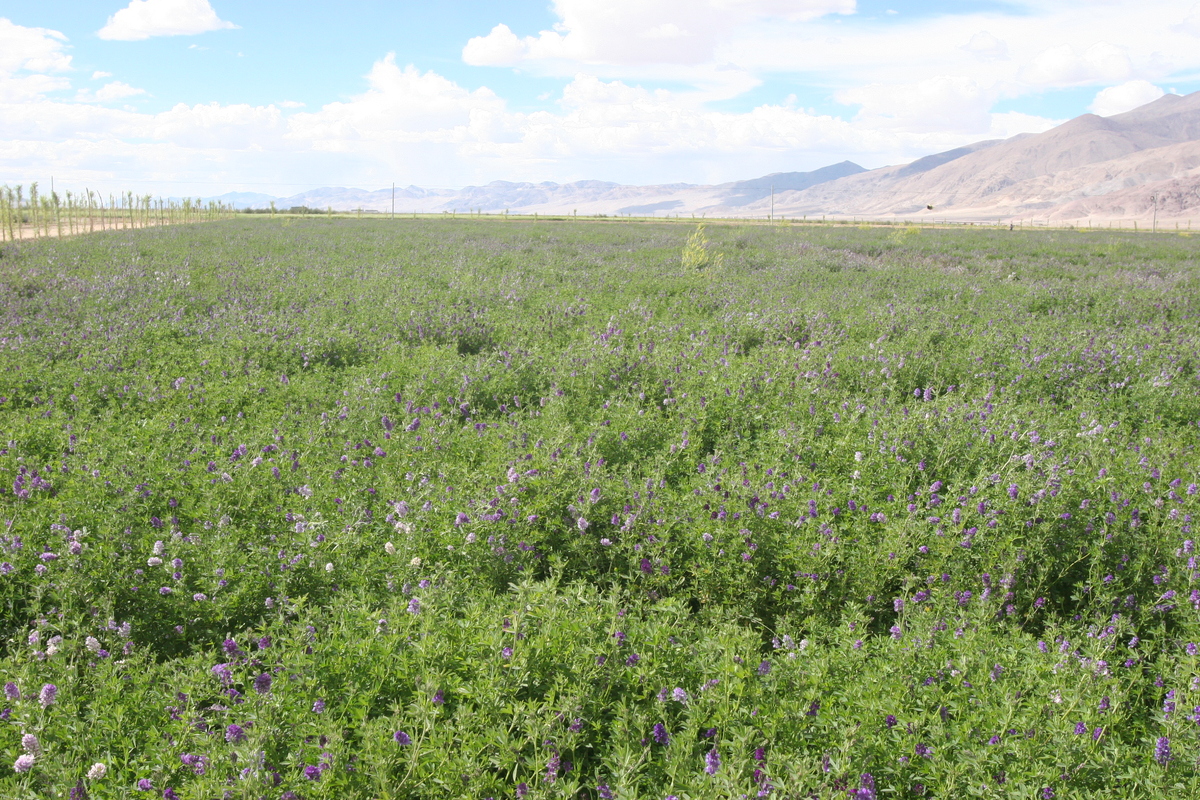 In 2008, we started encouraging residents to raise dairy cows in order to raise their incomes. However, the trial did not initially go smoothly. After several months, the residents sold half the 80 cows we gave them.
The villagers gradually changed their minds over the next few years when they saw the benefits of selling milk from dairy cows.
Each dairy cow brought its owner 13,000 to 20,000 yuan ($2,000 to $3,100) a year. And the alfalfa from the 667-sq-m field could also sell for 1,300 to 1,400 yuan.
More herdsmen joined in planting alfalfa and raising cows, and the annual income per capita increased from 3,000 yuan 2005 to more than 10,000 yuan.
In the past, people here ate zanba (roasted barley flour) for three meals a day; even instant noodles were a luxury for them. Now they have meat to eat and fresh milk to drink every day.
Back in 2005, there were only four tractors in the village and all the farming work was done manually. Last year, we bought agricultural machines to do the farming work on 800 hectares of alfalfa. Now there are more than 500 vehicles in the village, and half the households own a car.
Han Junwen spoke with Ma Chi.