Science and art collide in manhole covers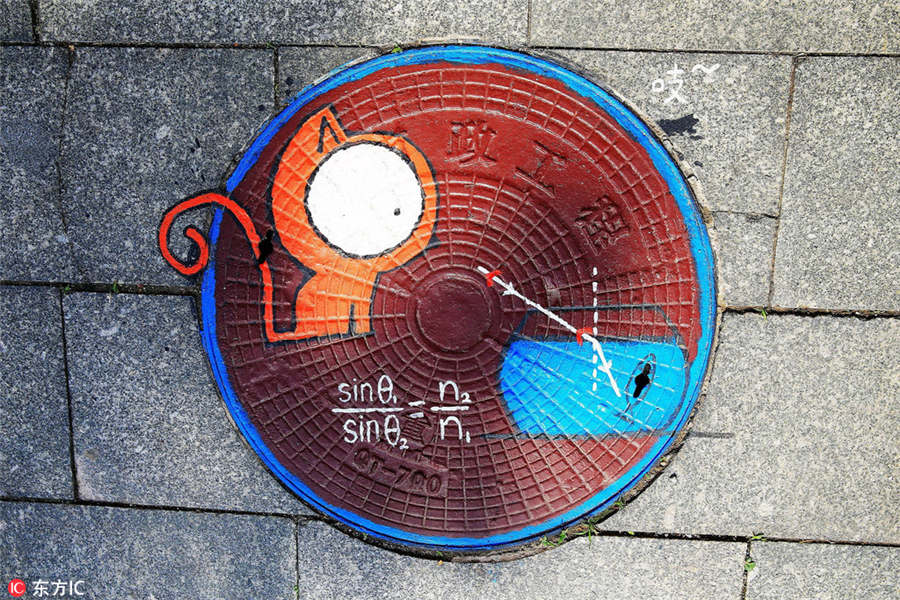 Many manhole covers at the Chinese Academy of Sciences' Institute of Physics have been painted with special graffiti. Physicists from the institute have selected 24 equations and invited professionals to make artistic designs on them.
Each manhole cartoon corresponds to a physical equation illustrating phenomena in our daily lives, such as the Law of Refraction and the Archimedean principle of buoyancy.
The activity is in celebration of the upcoming 90th anniversary of the institute and the annual Public Science Day in May. Through this artwork, science and art collide.