Ride the rails to Liyang
Share - WeChat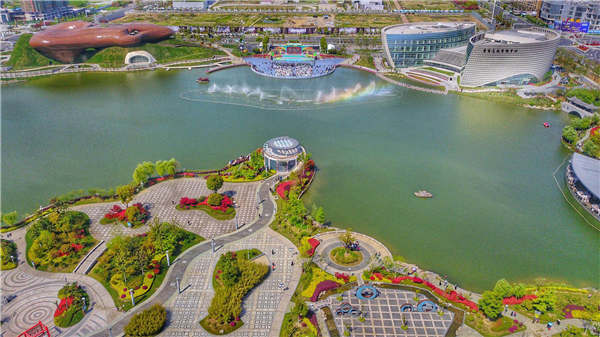 The fish are too large for a single person to eat in a sitting. People previously threw away the heads, since they didn't contain much meat.
But in the 1970s, a local cook developed a recipe in which the head is boiled for over three hours until the broth appears milky, and the meat is tender and purged of its earthy flavor.
Fish-soup casserole is the primary specialty of most eateries and can cost up to 800 yuan ($127) at top-end restaurants.
Many visitors enjoy the dish and then soak in Liyang's hot springs.
The five-star Yushui Hot Spring resort and hotel is located near the Nanshan Bamboo Forest.
The forest's moso bamboo can grow as tall as 20 meters within five months.
It has to be cut every five or six years to preserve the forest, local tourism bureau representative Huang Ludong explains.
Farmers dig shoots every other year as a seasonal delicacy often cooked with fatty pork. They leave them alone every other year in order to allow the forest to flourish.
Indeed, it seems likely the bamboo groves are set to receive a growing number of visitors since the new train route adds new convenience to Liyang's natural appeal. That's not to mention the city's hot springs, tea fields and Tianmu Lake-and much more.