Mother's rage leads to discipline probe
Share - WeChat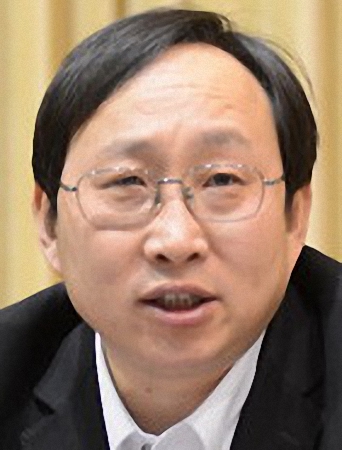 A deputy Party chief in the city of Guang'an, Sichuan province, is being probed for allegedly serious violation of discipline and law, Sichuan Commission for Discipline Inspection and Sichuan Supervisory Commission said on Friday.
Netizens overwhelmingly applauded the anti-graft authorities for their swift response to their demand to investigate him.
Yan Chunfeng, 50, deputy secretary of the Guang'an municipal committee of the Communist Party of China, was in the spotlight on May 10 after a conflict involving his daughter's kindergarten teacher in Chengdu, Sichuan, was made known online.
His daughter was made to sit alone in her class after she beat a classmate. Chen Shu, the teacher, sent the information to her WeChat circle of students' parents.
The girl's mother, Li Xiangyang, was in a rage asking Chen to apologize to her daughter when all the teachers and classmates of her daughter were present. If Chen did not apologize, Li said, she would ask Chen's leader to come so that Chen could explain in person to the leader why she ill-treated Secretary Yan's daughter.
Li's arrogant mention of Secretary Yan, a high-ranking official, angered both students' parents and netizens who questioned how Yan, a public servant, could afford to send his daughter to a luxury kindergarten that charged a student an alleged sum of more than 10,000 yuan ($1,570) a month.
Their outcry for investigating Yan prompted the Sichuan Commission for Discipline Inspection and Sichuan Supervisory Commission to probe the case.
Li and her younger sister were alleged to own shares in several companies whose business benefited from Yan's position.
Yuan Jian, an information officer with Sichuan Commissi on for Discipline Inspection, declined to comment on the issue.