More actions possible if Taiwan separatists go further, experts say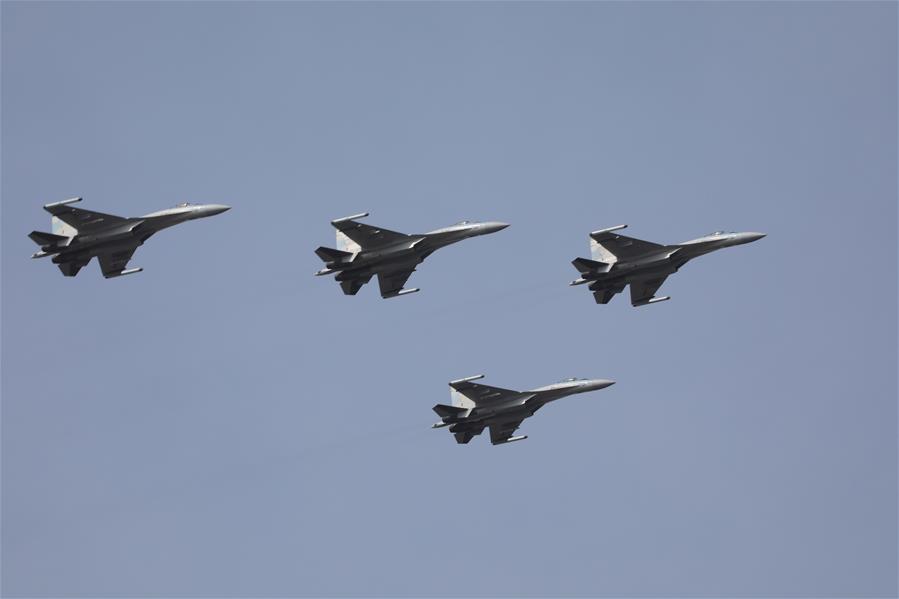 Beijing may consider additional actions if Taiwan separatists go further and the United States continues to use Taiwan as a bargaining chip, experts said.
Actions could include Beijing enhancing its military presence around the island, limiting market access or launching investigations against foreign firms that do not recognize China's territorial integrity, they said.
Cross-Straits tension jumped after the US signed the "Taiwan Travel Act" into law in March, encouraging official visits between the US and China's Taiwan at all levels. A month later, the US State Department approved selling submarine technologies to Taiwan to bolster its maritime defense.
On May 10, Taiwan held the first US-Taiwan Defense Business Forum in 16 years. Around 300 delegates, including Taiwan officials and executives from US defense contractors, met to discuss cooperation in shipbuilding, cybersecurity and aerospace industries.
On May 16, 172 members of the US House of Representatives called for Taiwan's inclusion in the 71st World Health Assembly, despite Taiwan not receiving an invitation because doing so would mean WHA recognized the island as a sovereign state. Taiwan's health authorities said they would send a delegation anyway to the assembly, which starts on Monday in Geneva.
"Recently, Taiwan's secession movements are gaining new momentum and confidence due to support from the US. This is not surprising considering how the US has tried to meddle in China's domestic affairs for decades through Taiwan," said Zhu Songling, director of the Cross-Straits Relations Institute at Beijing Union University.
"Given that Taiwan leader Tsai Ing-wen and her party are now explicitly seeking better relations with the US, Beijing needs to be on high alert for US interactions with Taiwan," Zhu said.
Yuan Zheng, director of US foreign relations at the Institute of American Studies under the Chinese Academy of Social Sciences, said it is high time that Beijing assert its position on Taiwan so the US and Taiwan separatists stop their subtle yet gradual secession effort.
"China's territorial sovereignty should be the red line and absolutely nonnegotiable," Yuan said. If the US were to persist in poisoning cross-Straits relations, China would be less likely to cooperate with the US on some other issues, he added.
Richard Bush, a senior research fellow at the Brookings Institution, a US think tank, described the Trump administration's Taiwan policy as "conflicting" and "chaotic" in a recent podcast.
Many US officials, especially those from the Defense and State departments, want to strengthen relations with the island in all respects given its strategic value in balancing China's regional influence, he said. Yuan said China also has the right to limit market access or launch investigations against foreign firms that do not recognize China's territorial integrity.
Zhu said such labeling regulations have always been in place but were poorly enforced. "China's being more assertive on these laws has sent a warning to supporters of the Taiwan secession movement," he added.
As a further warning to Taiwan separatists, the People's Liberation Army Air Force has conducted several training drills encircling Taiwan since April 18. The latest confirmed drill took place on May 11.
These routine training drills are necessary to improve the Air Force's combat capabilities, said Yuan.
But the drills are relatively basic and reserved because one of the main goals is to survey the eastern side of Taiwan, where air defense is relatively weak, he said.
If Taiwan separatists were to continue their movement, Yuan said the PLA could increase its presence by flying warplanes near or across the median line in the Taiwan Straits, or even across Taiwan if necessary.