From Canada to Shanxi: Couple opens crayfish restaurant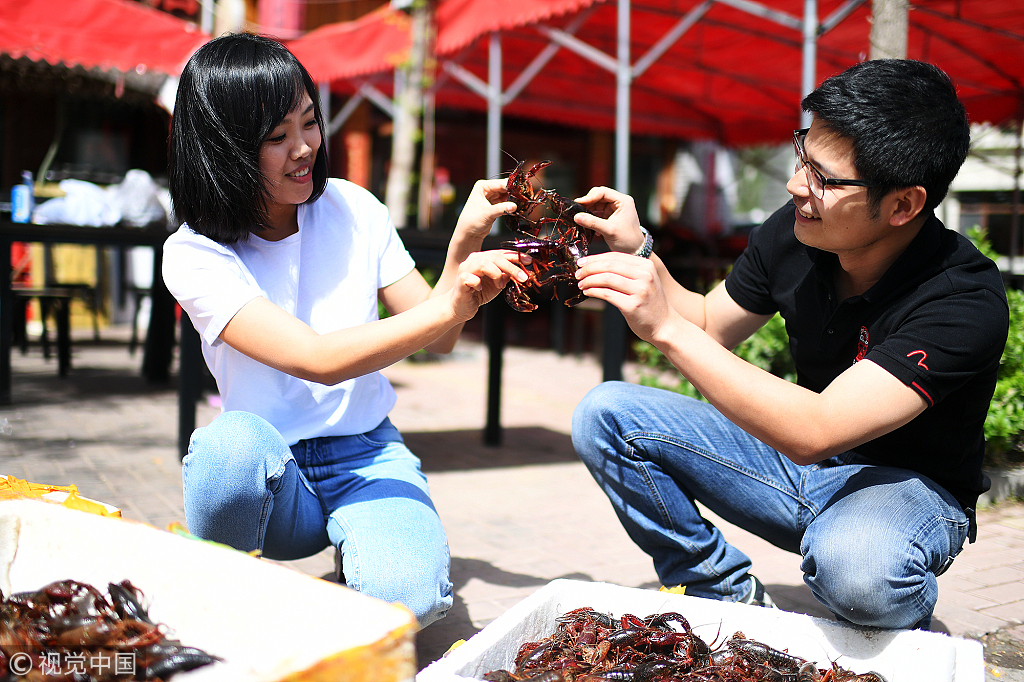 Wang Yang and Zhou Na, spotted a business opportunity in China two years ago after completing their studies in Canada and now their crayfish restaurant in Taiyuan, capital of North China's Shanxi province, sells 10 tons of crayfish during the peak season from May to September, generating revenue of 300,000 yuan ($47,161.14) each month.
Zhou Na, a native of Shanxi, and Wang Yang, a Chinese Canadian, met in college and got married in Canada in 2012. As they both like to eat crayfish and saw potential in China's big market, the couple decided to run a crayfish restaurant.