Malaysian police raid former PM Najib's residence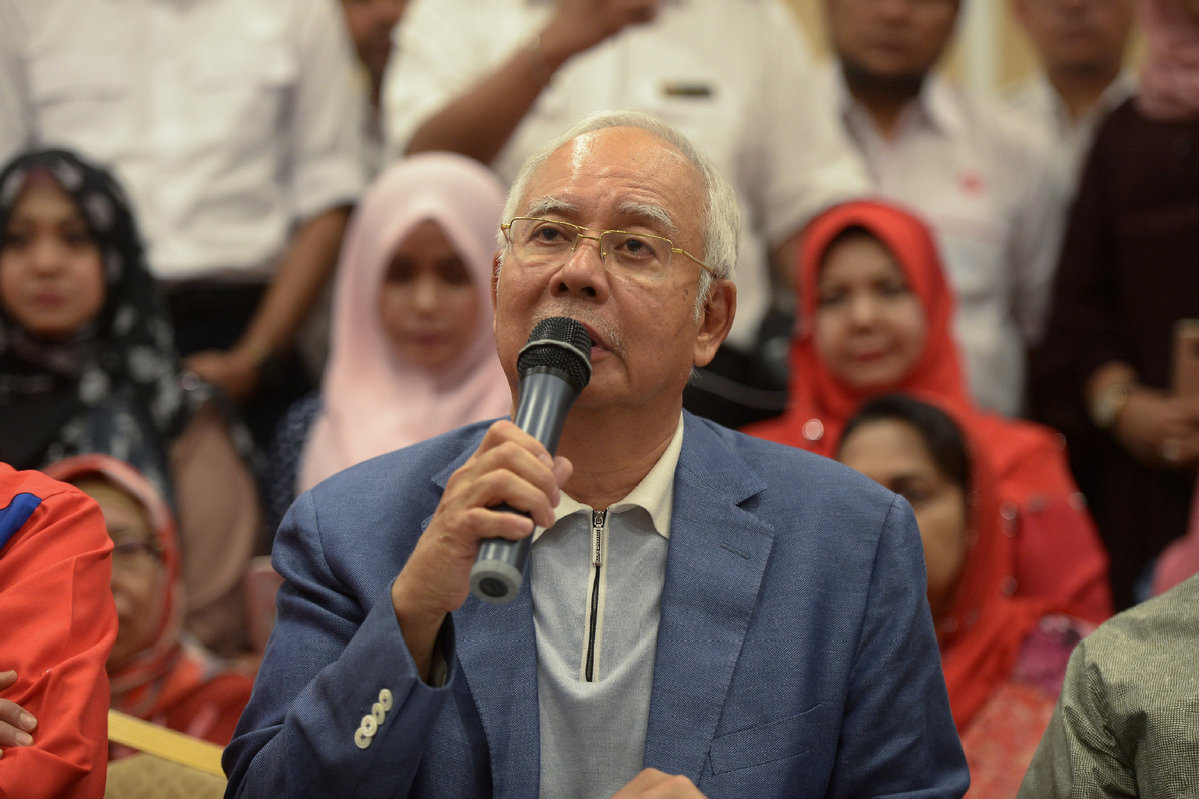 KUALA LUMPUR -- Malaysian police raided the house of former Prime Minister Najib Razak on Wednesday night, as a corruption probe launched by newly elected Prime Minister Mahathir Mohamad is closing in on the former leader of the southeast Asian country.
More than a dozen police vehicles, including SUVs, sedans and a police truck were seen drive into the small lane outside Najib's house in a high-end neighborhood in Kuala Lumpur at around 10:30 pm local time Wednesday night. Several personal items such as handbags, clothes and gifts were seized from house, reported the Malaysian state news agency Bernama on Thursday morning.
However, no documents were taken, according to Najib's lawyer Harpal Singh Grewal, who was called in the house but left early Thursday morning. He said the items were believed to have been taken for the purpose of investigation under the Anti-Money Laundering and Anti-Terrorism Financing Act 2001, said Bernama.
Najib, who was ousted from office in a shocking loss in the election, was accused by Mahathir of corruption in relation to 1MDB, the state development fund he created in 2009.
Since coming to power, Mahathir has removed the attorney general, who cleared Najib of offence, replaced head of the anti-corruption head and declassified an 1MDB financial report. He also set up a team to reopen the investigation called off by Najib.
Bernama also reported that condominium units at the luxury Pavilion residence, believed to be owned by Najib, were also raided by police officers.
There are no formal charges filed against Najib, but Mahathir has banned Najib, his wife and a number of former government officials from leaving the country.