Xi offers condolences over suicide attacks in Indonesian city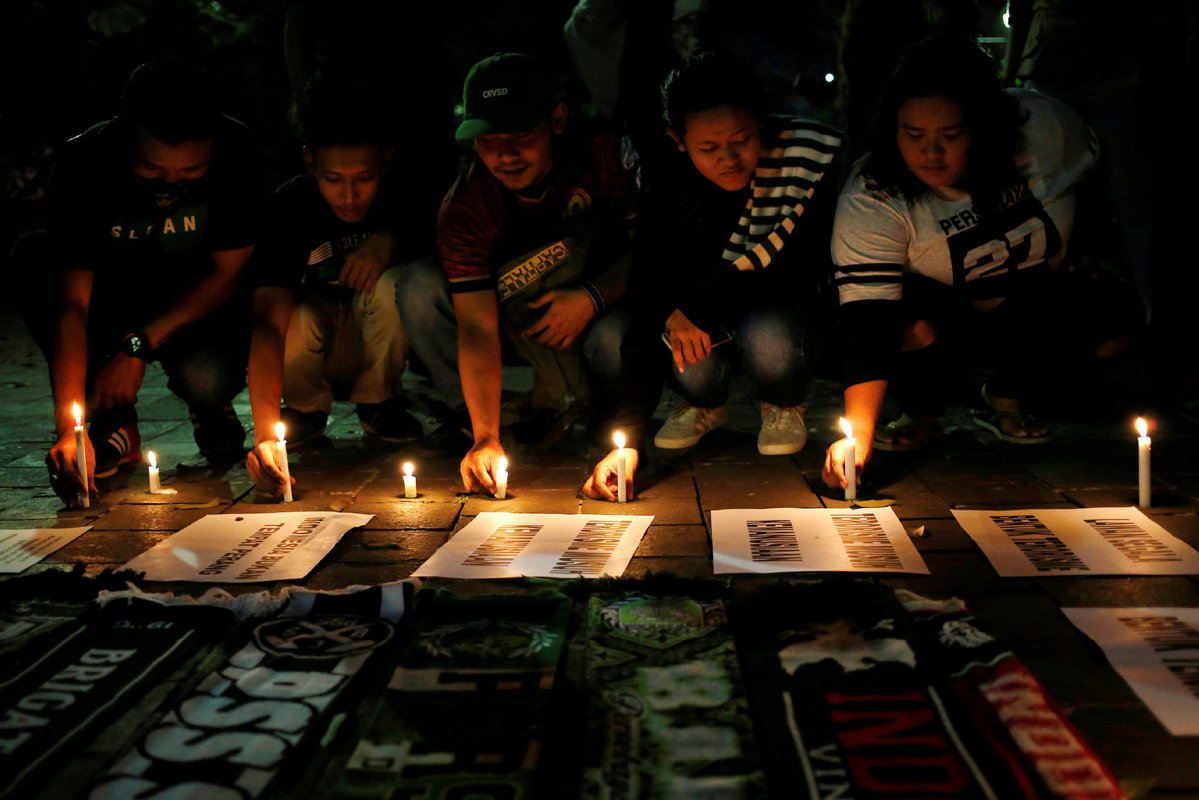 President Xi Jinping on Wednesday sent a condolence message to his Indonesian counterpart Joko Widodo over recent terror attacks in Surabaya, the second-largest city in the Southeast Asian country.
On behalf of the Chinese government and Chinese people, as well as in his own name, Xi conveyed condolences to the innocent victims and sincere sympathies to the injured and families of the victims.
"Terrorism is the common enemy of all mankind. China is firmly opposed to all kinds of terrorism, and is willing to work with the global society, including Indonesia, to fight against terrorism and safeguard peace and stability in the region and worldwide," he said.
Two families carried out the attacks on Sunday and Monday, using children as young as 7. The attacks claimed 26 lives.
The Islamic State group claimed responsibility for the attacks, which were led by the head of the Surabaya cell of a network of extremists who have aligned themselves with IS.
On Wednesday, police shot dead four sword-wielding men who attacked a police headquarters in Sumatra, killing one officer, the latest in a spate of militant attacks across the country.
National police spokesman Setyo Wasisto said the men attacked officers after driving a minivan into Riau province's police headquarters.
He said a fifth man, who drove the vehicle, was arrested trying to escape. One officer, who was hit by the minivan, died and two were injured.
Indonesia's deadliest terror attack was in 2002 on the tourist island of Bali, when nightclub bombings killed 202 people, mostly foreigners.
Mo Jingxi in Beijing, AP and Xinhua contributed to this story.