What Chinese brands must do to go global
Share - WeChat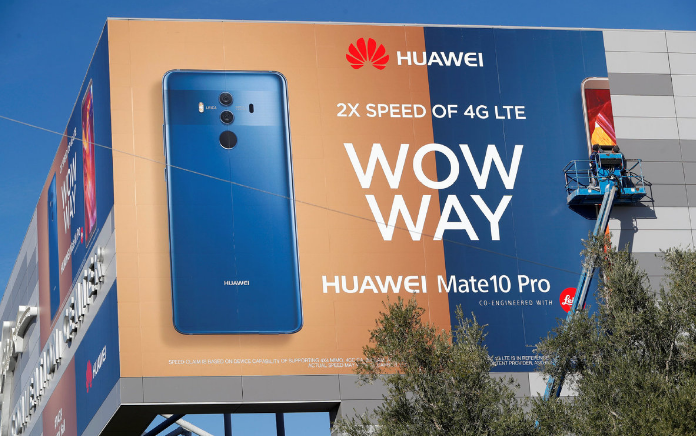 Before a revolution of globalized Chinese consumer brands becomes a reality, Chinese companies must adopt a market-driven, not sales-driven model. Long-term elevation of brand strategy must be led by empowered central marketing organizations that focus on long-term strategy, not short-term tactics. Few exist today.
The promise
For years, global business leaders dismissed the feasibility of "the sweatshop of the world" selling brands in developed markets. On the other hand, optimists believe it's only a matter of time before China assumes its rightful place in developed markets.
Several factors provide an encouraging context. Western consumers are more amenable to Chinese brands. According to Millward Brown's BrandZ's report on "Top 50 Global Chinese Brands," approximately 50 percent of consumers in Europe and America have no negative purchase bias "if you know a brand comes from China."
Furthermore, younger generations increasingly perceive Chinese products as innovative. Perceptual improvements are driven by progress from manufacturers across high-tech sectors, from mobile payments to artificial intelligence.
Fertile soil bears fruit. Lenovo, which acquired IBM's ThinkPad in 2005, has flirted with global leadership in personal computer sales over the past several years. Huawei has morphed from a B2B telecoms equipment manufacturer to a smartphone purveyor with beachheads in emerging and developed countries. Alibaba's 2014 global IPO was the largest in the world, and in January 2018 boasted market capitalization of $527 billion.
Slow progress
However, few Chinese brands have achieved meaningful success — that is, competition against indigenous brands at parity or premium prices — in developed markets. Huawei's cutting-edge phone, P20, is up to 50 percent cheaper than Apple and Samsung devices.
Chinese products with overseas distribution fall into two clusters. First, there are manufactured goods produced by established companies such as Haier, TCL and Gree. Domestic sales still dominate. And the vast majority of non-domestic sales are in emerging markets with weak local competitors.
Second, digital and high-tech newbies are spreading far and wide, including in Europe and America. But they lack focused strategies.
Notable Chinese global companies are mostly game manufacturers. Elex, for example, is a developer of multiplayer online and mobile games played by over 50 million people in 40 countries. Consumers, however, are only drawn to specific game titles with limited knowledge about Elex's brand.
This status quo — Chinese dominance in emerging markets and high-tech hit or misses — is unlikely to change soon.
Products vs. brands
The elevation of a "product" to "brand" requires both creative inspiration and organizational reform, which are absent in the typical Chinese business model. Chinese brands are still product-driven; as seen in the innovative yet discount-driven tech sector dominated by behemoths Alibaba, Tencent, Baidu and JD.com.
According to Prophet's Brand Relevance Index survey, Chinese consumers are loyal to very few Chinese brands. With the exceptions of Alipay and WeChat, local brands fall short on "value-added" dimensions such as "distinctive inspiration" and "pervasive innovation." However, they score high on "ruthless pragmatism" — wide availability and basic reliability. Beyond cigarettes and liquor, there are no local brands for which consumers are willing to pay a premium versus multinational brands.
Sales vs. marketing
The shift for Chinese brands to become global power players will require fundamental corporate restructuring and governance reform. Most critically, Chinese firms need to become less sales-driven and more marketing-driven.
Sales-driven organizations focus on short-term, tactical product push. They play a low-margin game at the expense of consumer loyalty.
Marketing-driven organizations balance short-term transactional efficacy with long-term equity generation. Globally, no Chinese company — with the possible exception of Lenovo, which has "exported" international marketing functions to former IBM executives — allocates resources and decision-making across markets to reinforce brand loyalty.
Disempowered central marketing
Global marketing departments, non-existent today, require the authority to both forge a unified global brand position and implement an operational framework suited for global expansion in both emerging and developed markets. There should be clear mandates of what must be centralized and what local individual markets can lead.
Chinese brands require consistency around the world — a unifying brand purpose that animates activity across touchpoints. On the other hand, consumer motivations and the operational landscape in individualistic Western markets are different than in "collectivistic" Asian or emerging countries.
Responsibilities of central marketing must be consolidated in two areas:
a) "what" local marketing units should execute and
b) "how" they should execute it.
"What" involves the essentials of brand strategy — positioning, portfolio management, product development, creative material production and deployment, pricing tiers, customer experience mandates, distribution partnerships and so on. "How" can be thought of as tools or best practices that optimize the "what" — segmentation methodology, creative briefing formats, visual asset usage and the like.
In China's top-down society, this structural change must be driven by the CEO. If the "big boss" fails to enable central marketing, every country's management will continue to reinvent the wheel and revert to short-term tactics as a fall back strategy.
Traditional corporate culture
Another hurdle: Chinese corporate culture remains as "traditional" as ever. Silos are sacred. The concrete, like weekly sales wins. always trumps the conceptual, like "abstract" strategy.
Furthermore, founder-CEOs are god-like figures. They rule protectively by dint of lateral political maneuvering. And general managers run narrowly defined profits and losses, which results in chronic short-termism rather than cross-category collaboration.
Finally, hierarchical regimentation precludes fresh ideas flowing upward from new-generation executives. A 30-year-old former colleague working for a leading Chinese tech firm recently whispered to me, "We meet our KPIs or die. We have no external competitors, so competition is turned inward."
Into the Future
It will be another decade or more before companies reform their strategies and structure in a manner consistent with global brand management.
In the meantime, Chinese companies will expand their presence in developed markets in one of three ways: further exploiting narrow markets in which "Chineseness" is seen as an advantage rather than a weakness; forging production alliances with multinationals to provide components or products that compete at lower price tiers but under non-Chinese brand names and acquiring premium international brands.
The last strategy is risky. Lenovo, at last a global powerhouse, bought IBM's PC division back in 2006. It took several years to achieve management and strategic unity across bifurcated management structures — one for China and the other for international markets.
In Conclusion
Chinese companies, through incremental innovation, have crawled their way up value chains to produce products which compete successfully in emerging markets. But the inability to elevate products into brands capable of sustaining consumer loyalty at premium prices is handicapped by deeply-rooted cultural and structural barriers. Empowered central marketing units must be forged to escape the downward pull of commoditization.
The authors are Tom Doctoroff, the chief cultural insights officer at Prophet and Benoit Garbe, a senior partner at Prophet.
Most Viewed in 24 Hours
China Views