Newly appointed ministers take oath in Sudan's major cabinet reshuffle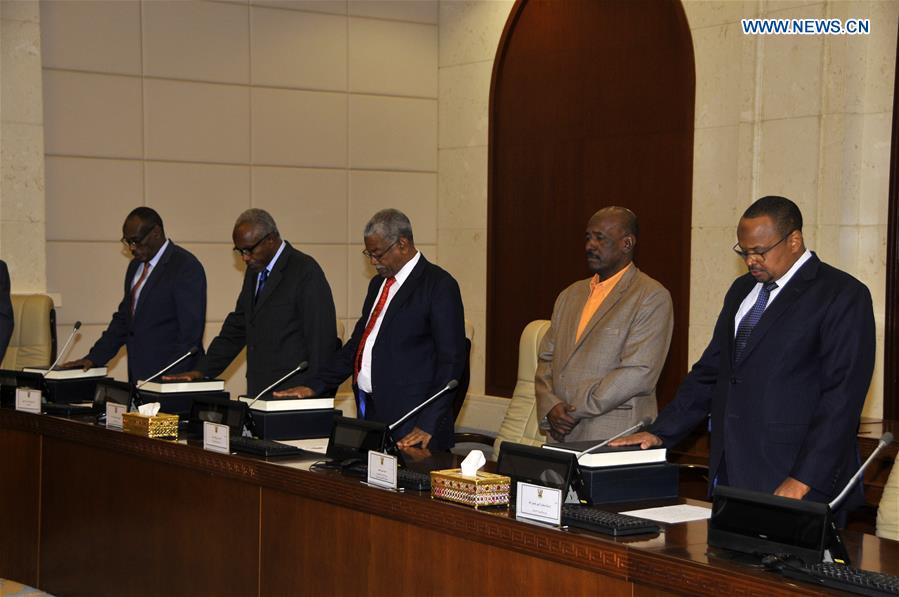 KHARTOUM - Newly appointed ministers in Sudan's government on Wednesday took constitutional oath before Sudanese President Omar al-Bashir.
Al-Bashir on Monday issued decrees to reshuffle the government with appointment of seven federal ministers, five state ministers and eight state governors.
"The Presidency of the Republic will support the newly appointed ministers to enable them carry out their duties as required," said al-Bashir when addressing the oath taking ceremony.
"This is a great collective responsibility with regard to coming out with Sudan from its crisis and challenges to preserve its stability and security," noted al-Bashir.
The cabinet reshuffle came amid a severe shortage in fuel and foreign currencies in Sudan.