Arsonist nanny stands trial in death sentence appeal
Zhejiang Provincial Higher People's Court on Thursday started the hearing process for the appeal of a woman sentenced to death for starting a fire that killed four members of a family in 2017.
Mo Huanjing, former nanny of the family of Lin Shengbin, was sentenced to death in February. She later lodged an appeal.
According to the Hangzhou City Intermediate People's Court, Mo set fire to Lin's apartment in Hangzhou city on June 21, killing Lin's wife Zhu Xiaozhen and their three children.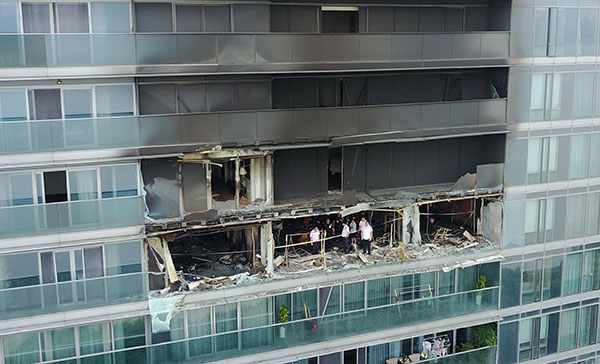 Mo started the fire in the early morning after she had researched "arson" online, according to the court.
According to the verdict, Mo is a gambling addict and has long been in debt. She went to work for Lin in September 2016. From March to June 2017, she stole jewelry and watches from the family worth more than 180,000 yuan ($28,247). She also borrowed 114,000 yuan to "purchase a house." The money was gambled away.
On June 21, Mo decided to further gain Zhu's trust by lighting a fire and putting it out.
However, the fire spread fast and Zhu and her three children died of carbon monoxide poisoning. The fire also caused a total economic loss of more than 2.6 million yuan ($410,000).
Mo escaped from the apartment and called the police.
She was also convicted of theft, sentenced to five years in prison and fined 10,000 yuan.