Report: Beijing's air and water got cleaner in 2017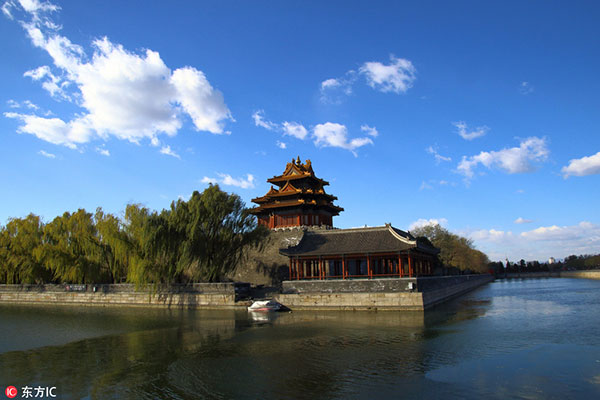 Beijing continued to see a decline in pollution last year, including in the key areas of water and air pollution, according to the latest government data.
The annual Beijing Environmental Statement said the average concentration of PM2.5 — tiny but hazardous airborne particles — was 58 micrograms per cubic meter in 2017, down 21 percent year-on-year.
However, the level was still higher than the national standard of 35 mcg/cu m.
Concentrations of other major air pollutants also fell in Beijing, with sulfur dioxide seeing the most significant decline. The average concentration dropped by 20 percent to 8 mcg/cu m.
This year marks the first time soil pollution has been included in the annual statement. It said readings from about 95 percent of 83 monitoring points citywide showed soil met the national standard in 2017.
Authorities also keep tabs on 98 rivers stretching a combined 2,433.5 kilometers. Last year, almost 35 percent of the sections monitored fell below Grade V, the lowest level in China's surface water quality standard. This represented a 5 percent improvement compared with 2016, the statement said.
The capital's Environmental Protection Bureau also strengthened law enforcement in 2017, penalizing more than 5,200 companies for rule violations and handing out 187 million yuan ($29 million) in fines, up by 32 percent year-on-year, it added.