Death toll of Gaza's anti-Israel protests climbs to 61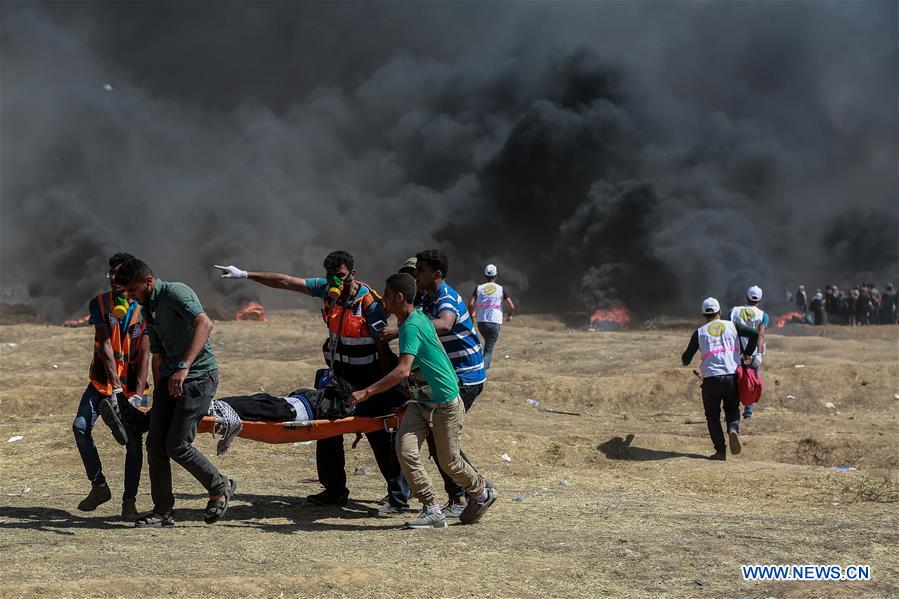 GAZA - Two Palestinians died Tuesday of wounds they sustained during the anti-Israel protests along the Gaza-Israel border on Monday, bringing the death toll to 61, medical sources said.
A 16-year-old boy and a 30-year-old man died of their wounds at hospitals, Spokesman of Health Ministry in Gaza, Ashraf al-Qedra, said in a statement.
This brings the death toll of Monday's bloody clashes between Palestinian protesters and Israeli soldiers to 61, including eight children and one infant.
At least 110 Palestinians have been killed by Israeli gunfire since late March during the protests held to demand the return of Palestinian refugees to their homes in Israel and protest the US President Donald Trump's recognition of Jerusalem as the capital of Israel in December last year.
The rally on Monday came in response to the relocation of the US embassy to Israel from Tel Aviv to Jerusalem, the holy city the Palestinians want its eastern part as the capital of their future state.