Physicist, wife release new book after a decade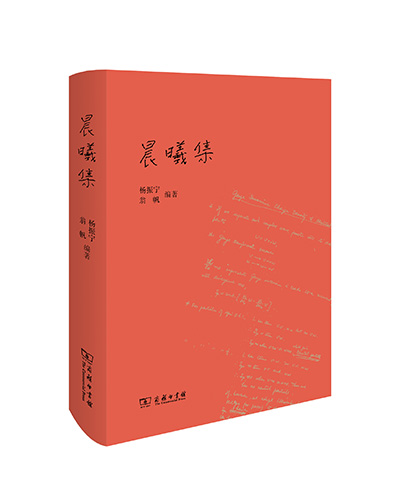 A new book titled Chen Xi Ji (Essays of Morning Glory) compiled by physicist Yang Zhenning and his wife Weng Fan has come out recently, 10 years after they published Shu Guang Ji (Essays of the Morning's First Light).
In the foreword of Chen Xi Ji, Yang explains the meaning of the two books' titles.
"Ten years ago, I used the foreword of Shu Guang Ji to explain its title: 'The times when Lu Xun, Wang Guowei, and Chen Yinke lived was a long night in the history of the Chinese nation. My classmates in the National Southwest Associated University (a wartime union of universities) and I grew up in that seemingly endless long night. Fortunately, the Chinese nation finally walked out of the long night, seeing the first light of the morning. Now, I am 85 years old, and I may not be able to see the full daylight. But Weng Fan has promised to see it for me …'
"At that time, I thought after 30-year reform and opening-up, we saw the morning's first light, but we might need another 30 years before we see the full daylight. I think I may not see that day.
"However, in the last 10 years, amazingly China and the world have changed tremendously. Although it has yet entered the full daylight, the first light has become the morning glory, so I name the new book Chen Xi Ji (Essays of Morning Glory). Moreover, it seems that if I am lucky enough, I will see the full daylight myself!"
Weng writes in the postscript of the new book that "the first book recollected 'what he had gone through, thought, understood, cared about, been enthusiastic about and expected".
The 278-page essay collection includes Yang's essays about topics such as the development of theoretical physics in the 20th century and the future of physics, his renouncing US citizenship and writings about him by his wife, his brothers, peers and students.