Historic buildings collected by Jackie Chan to be rebuilt in Anhui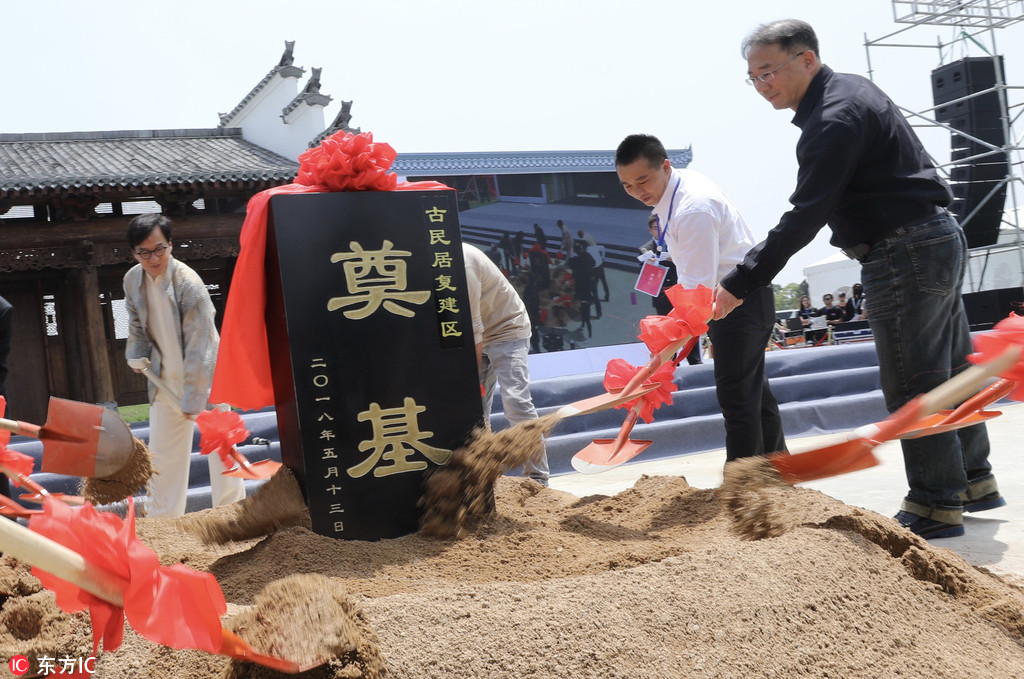 HEFEI - Four Hui-style historic residences purchased by Chinese movie star Jackie Chan will be restored in East China's Anhui province.
The buildings, which date back to the late Ming Dynasty (1368-1644) to the late Qing Dynasty (1644-1911), are all wood-structured.
Pieces of the buildings have started to arrive at the Moon on the Lake museum in the city of Bengbu, where they will be restored. The museum is home to a variety of historic buildings from all over China. At present, 450 buildings are being restored there.