Paris knife attacker reported to be French born in Chechnya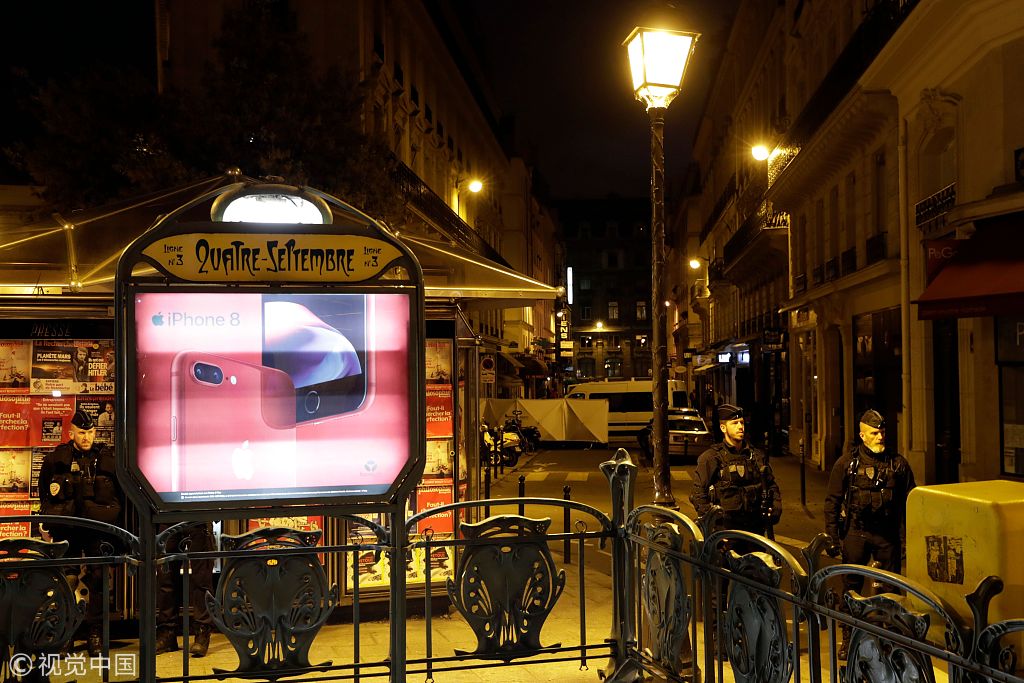 "Five people in the 2nd district of Paris were attacked by an individual armed with a knife," Paris prefecture tweeted.
"One victim died. Two were seriously injured and two were wounded slightly," it added.
The knife attacker, not identified yet, was shot dead by police.
The incident took place in Opera district of central Paris, and the site was about 400 meters away from Paris Opera House.
French Interior Minister Gerard Collomb denounced "heinous act" and praised police "composure" and swift reaction to neutralize the attacker.