Ritual performance revives ancient Tang culture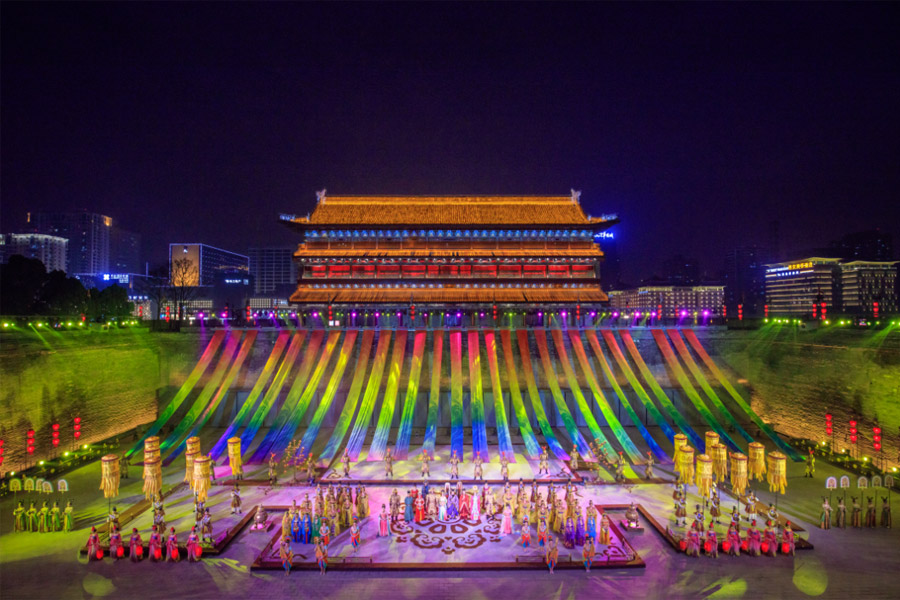 Xi'an, previously known as Chang'an in ancient China, boasts a history of being the national capital for 13 dynasties. Nowadays, right within the old city wall built during the Sui Dynasty (581-618), the city provides tourists with a unique ritual show from the Tang Dynasty (618-907) called Chang'an Impression.
This multimedia live-action performance has four acts: City of Eternity, Charm of Great Tang Style, Capital of Prosperous Age and Forever Peaceful World. The show is the only state-level welcoming performance for guests in China, and one of the best ways to learn about the history of Xi'an and the once splendid Tang Dynasty.