Symposium on western Pacific wraps up in Qingdao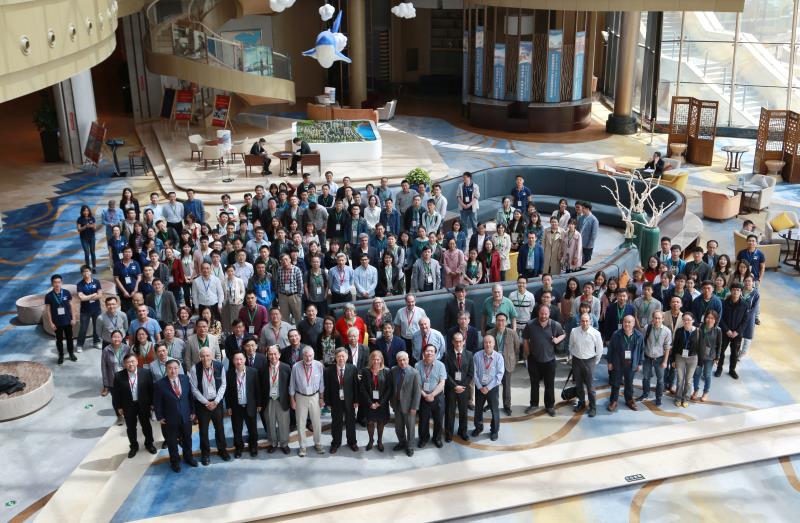 China is playing an important role in aquatic ecosystem sustainability and climate research in the western Pacific and more international cooperation is expected to enhance climate change research, domestic and foreign experts said during a high-level scientific event in Qingdao, Shandong province.
The third Open Science Symposium on Western Pacific Ocean Circulation and Climate was held from Tuesday to Thursday, with some 300 experts and scholars from 10 countries, including China, the United States, France and Australia, taking part. The symposium was organized by the Northwestern Pacific Ocean Circulation and Climate Experiment, or NPOCE, an international cooperation program launched by China.
"The western Pacific Ocean is a complex environment and scientists have to understand it to predict climate change and the El Nino phenomenon," said Arnold Gordon, professor from Columbia University.
"China's contribution has played a fundamental role in enhancing knowledge of the western Pacific," said Gordon, adding that China's launch of the NPOCE has attracted many countries to join in.
Hu Dunxin, academician with the Chinese Academy of Sciences, was a key figure in the launch of the NPOCE. He said his research team has established a scientific observation network in the western Pacific using 30 buoy systems, half of which can make real-time information exchanges which help in weather forecasting.
"We have found a point in the western Pacific to predict monsoons in the South China Sea and forecast rainfall along the middle and lower reaches of the Yangtze River, as well as in northern and southern parts of China," said Hu, who is with the CAS Institute of Oceanology.
Currently, a total of 19 research organizations from eight countries are involved in the NPOCE.