Unusual but true: Namaste with dwarf goats
In stories this week, we have the unusual wedding bulldozer, newfangled goat yoga, photographer of lifelike "outdoor" scenes from home, centenarian Guinness drinker and a white tiger paired with a Royal Bengal tiger. All the interesting, red-hot and downright odd anecdotes from around the world are in our news review.
Newlyweds dig up bulldozer for wedding transport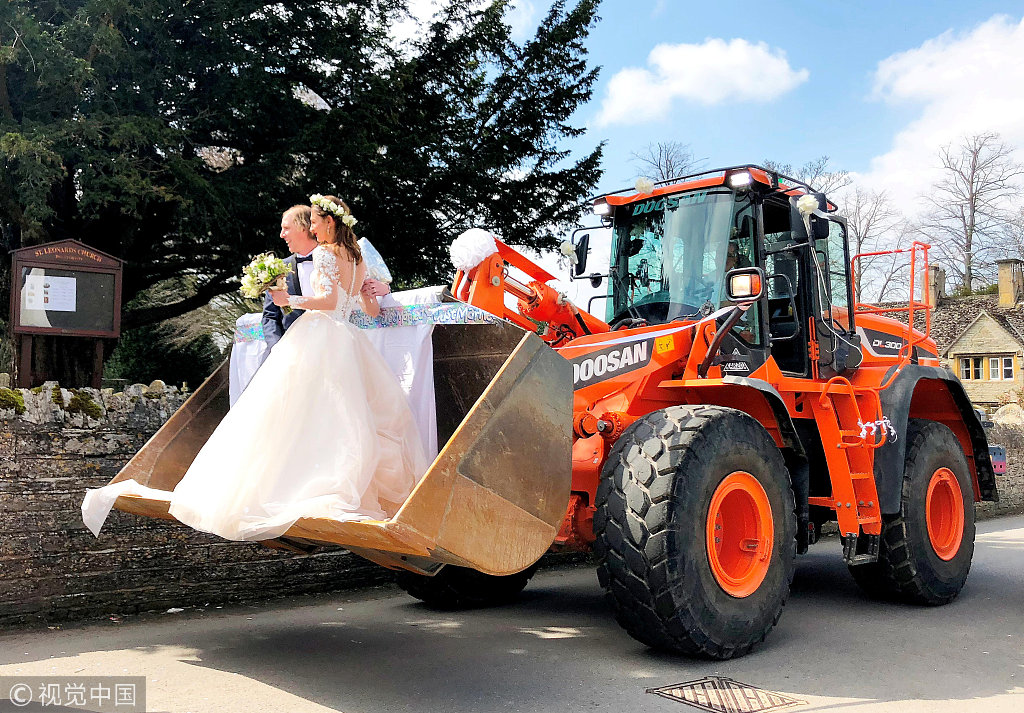 Jason Smith, 29, and his bride Lona, 28, ditched the traditional horse-drawn carriage and opted for an 18-ton bulldozer.
They arrived in the bulldozer to attend their wedding at Bretforton Church in Worcestershire.
Jason's colleagues at a local firm helped organize the transport as a surprise for him and his bride Lona.
Bethany Holloway, who helped arrange the bulldozer, said: "Jason is a driver and we knew he'd appreciate the mode of transport. We surprised them with the bulldozer outside the church."