White House up to its tricks with some nonsense quite a lot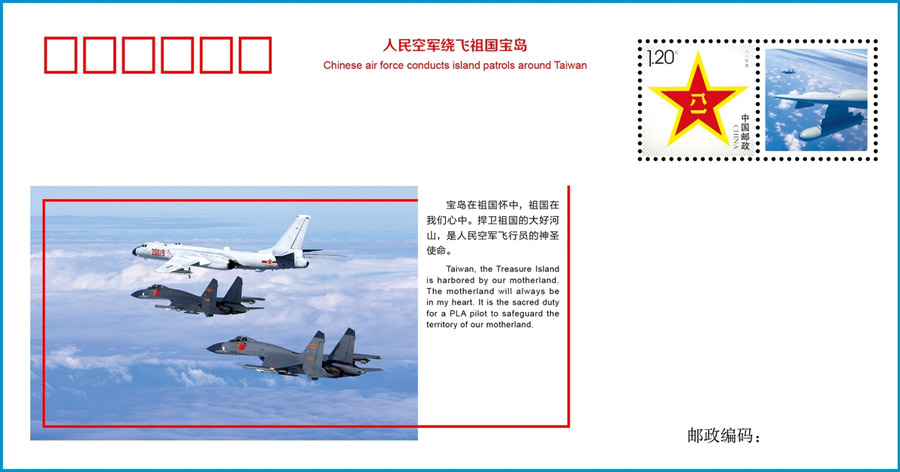 In a statement last Saturday, the White House described China's caution that foreign airlines should not refer to Hong Kong, Macao and Taiwan as independent countries as "Orwellian nonsense".
But it is the statement itself that is nonsense. The letter by the Civil Aviation Administration of China to 36 foreign air carriers is simply trying to correct a mistake that has existed for too long.
Who on earth still thinks the Hong Kong and Macao special administrative region or Taiwan are independent countries? Since China and the US established formal diplomatic ties in 1979, even the US government does not think so.
So why does the White House still make a fuss about the issue by ignoring plain and simple facts?
On Jan 12, The Paper, a Shanghai-based news publication, reported that at least 24 foreign airlines still list Hong Kong, Macao and Taiwan as countries, rather than using the term "regions", which Chinese prefer. The story went viral among Chinese netizens.
Yes, given the country's recent history, Chinese are sensitive to such issues. Macao was for too long occupied by the Portuguese, Hong Kong was forced to be ceded to the British, and Taiwan was forced to be ceded to the Japanese.
International companies know that in order to succeed, they need to be sensitive to the feelings of the local populations where they operate. In this case, foreign airlines that were not aware of this sensitivity before should seriously heed CAAC's advice.
Such advice applies not only to corporations, but also to every individual. When starting to learn English in elementary school, I was taught to refer to people from the United Kingdom as British, not English, because they could be Welsh, Scottish or Northern Irish, many of whom don't want to be called English.
Referring to Hong Kong, Macao and Taiwan as a country goes beyond insensitivity, it's about basic facts.
Would the White House or average Americans feel okay if others start to describe Hawaii, Puerto Rico, Alaska or Texas as independent countries, because there have long been independence movements there?
After spending a year in Hawaii in the early 1990s, I learned that the Hawaiian sovereignty movement has been alive since 1893, when the US overthrew the Hawaiian kingdom. In 1993, both the US Congress and then US president Bill Clinton apologized to the native Hawaiians for the illegal annexation.
A Puerto Rican independence movement has also existed ever since the US seized the territory from the Spanish in 1898. I have made three trips to the Caribbean island and love its people, culture, history, beaches, coffee and its "un-American" metric system.
However, news from the beautiful island after Hurricane Maria last September has been heart-breaking. Not only have so many people been living without power month after month, the federal government of the world's only superpower has not exactly been going all out to help the disaster-stricken population. It is shameful.
I could go on and on with the independence movement in Alaska, Texas or even Vermont. But of course, the US Constitution does not allow any state to declare independence.
And most Americans may find it hard to understand the feelings of Chinese on the matter. After all, US history over the last 150 years has been a constant annexation of territories from Asia to Latin America.
The author is deputy editor of China Daily USA. chenweihua@chinadailyusa.com
Most Viewed in 24 Hours
China Views