China's box office, for the first time, tops North America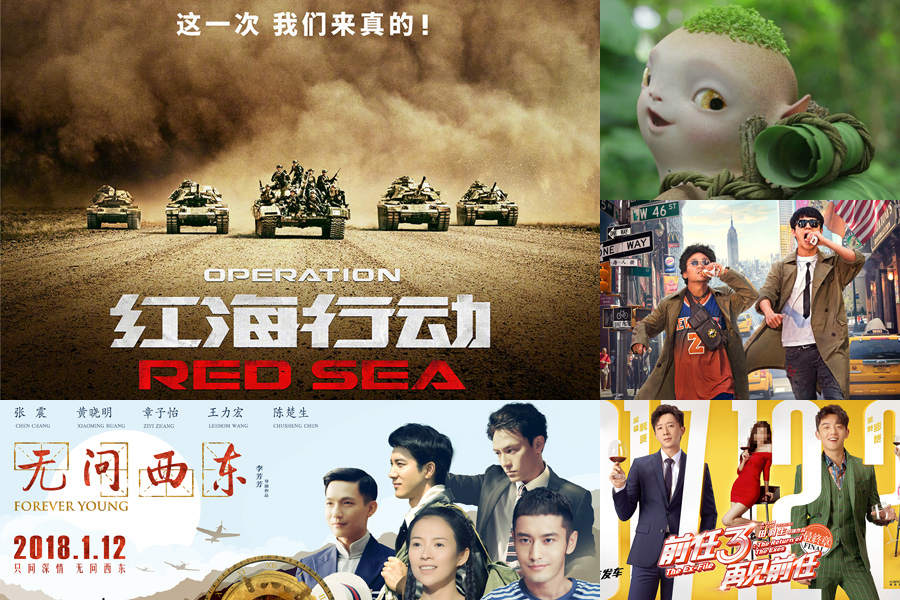 For the first time ever, China's quarterly box office performance outshone its North American counterpart, topping the global film market.
According to People's Daily, China boasted over 20.22 billion yuan ($3.18 billion) in box office receipts in the first quarter of this year, with a box office figure of only $2.89 billion in the North American film market.
Among the chart of 10 highest-grossing films during this period, seven domestic films made the list, with only two Hollywood blockbusters — Black Panther and Jumanji: Welcome to the Jungle — ranking eighth and tenth respectively.
Chinese anti-terrorism action film Operation Red Sea topped the chart, raking in over 3.61 billion yuan at the box office. It has become the second-highest-grossing Chinese film ever, according to Maoyan, a major Chinese film database and ticketing platform.
In addition to Operation Red Sea, Detective Chinatown 2 (3.4 billion yuan), Monster Hunt 2 (2.2 billion yuan), The Ex-File: The Return of the Exes (1.93 billion yuan) and Forever Young (747 million yuan) all contributed a great deal to this season's Chinese box office power.