Disaster must be averted in Iran deal aftermath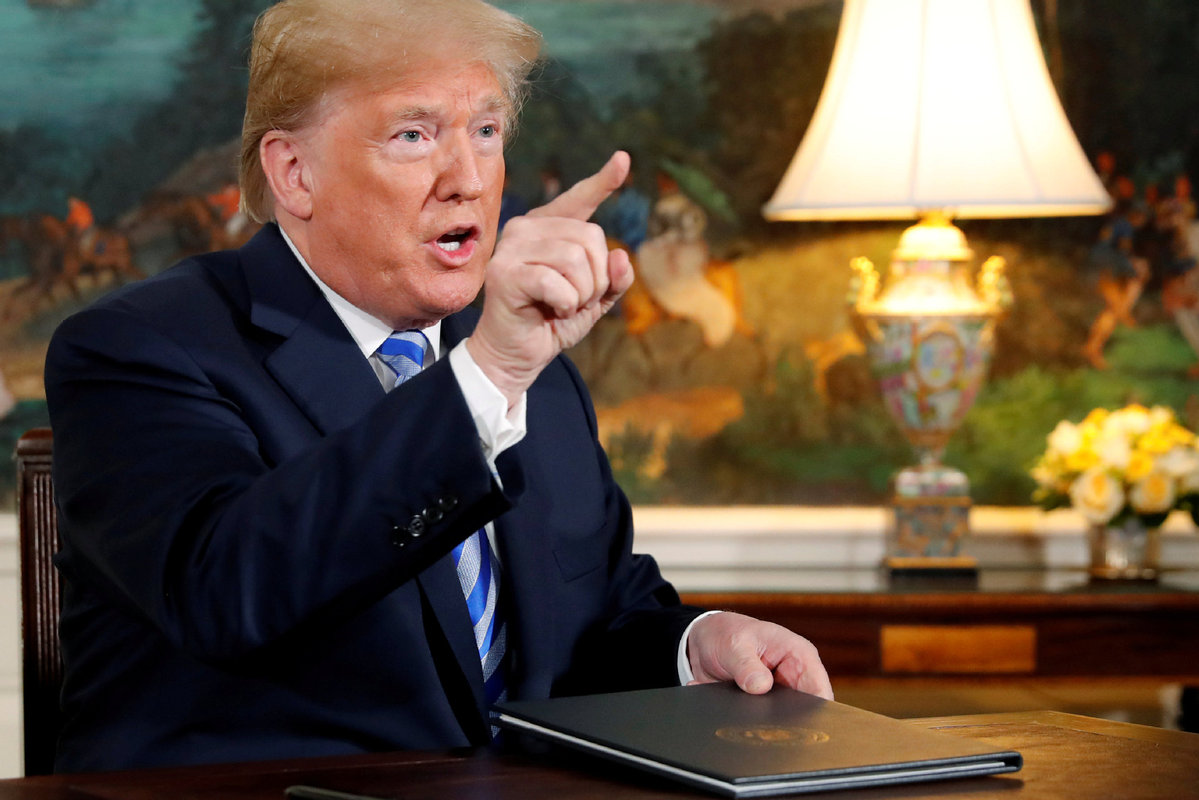 The Iran nuclear deal was signed in 2015 among seven nations, Iran, America, France, Germany, UK, China and Russia. Under the deal, Iran has to halt or freeze its nuclear weapons program and the West have to lift economic sanctions from Iran. Since then, the International Atomic Energy Agency has confirmed there is no evidence of violations from the Iranian side. Even the US Congress has confirmed this. Yet President Donald Trump promised during his election campaign he would withdraw from the deal. On May 8, Trump did just that.
President Trump has resumed tight economic sanctions on Iran. In recent history, we can witness that sanctions were never effective. They increase the suffering of common citizens. There exist many factions in Iranian politics — some hardliners, some moderates and liberals. However, not all of these factions are on the same page as regards the national agenda or nuclear policy. But sanctions will affect all of them equally. The other option might be military action, which would be even more disastrous. Already the Middle East has suffered in recent years. Whether Iraq, Libya, Syria, Yemen or Afghanistan, civilians and common citizens were the victims of war. If Iran is attacked, again the victims will be ordinary people.
On the other hand, Iran has announced it would remain committed with the other five states to continue the deal as valid, and will not opt for developing nuclear weapons. These signatories of the deal are also in favor of continuation. But what will be the impact of the US' withdrawal? If economic sanctions will be imposed, what will happen? What if Iran is attacked? There are many possibilities.
The Iran nuclear deal may not survive the American withdrawal. It may create a rationale for developing a nuclear weapons program, just like the pre-2015 era. This is a highly undesirable outcome.
American economic sanctions on Iran may worsen the domestic situation there, and the people will suffer most. It will also harm the regional economy and affect neighboring countries. Iran, an energy-rich country, was meeting the energy requirements of the whole world, especially industrialized or developed countries. Oil prices will spike sharply. It will harm the global economy.
New alliances may emerge along with Iran. A new Cold War may begin. History may be repeated. It will be not a wise choice. The use of force would be even more disastrous and complicate the situation even further. It might initiate World War III.
Another possibility which Americans may not like — the other five countries react to the US' decision and isolate it. This would strengthen hardliners in Iran further. It may also have negative impact on the summit between the US and the Democratic People's Republic of Korea, scheduled to be held soon.
I believe the UN, the international community and all individuals, may consciously exert pressure to avoid any humanitarian disaster. Both sides should cool down and let diplomacy play its due role, creating a peaceful resolution of the issue that rescues humanity from disaster. May God save us all.
Zamir Ahmed Awan is a sinologist and former diplomat at the National University of Sciences and Technology in Islamabad, Pakistan.
Most Viewed in 24 Hours
China Views