Malaysia's Najib says will accept verdict of people, leaves decision on PM to king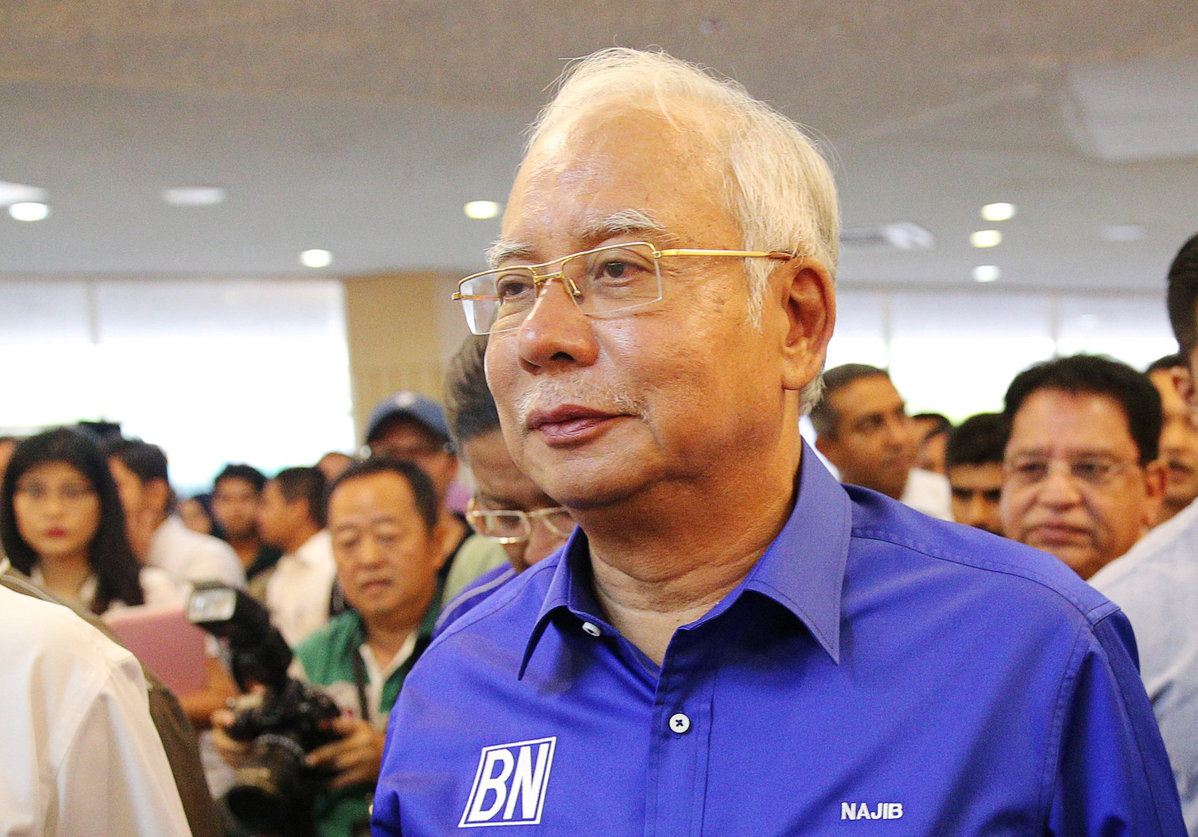 KUALA LUMPUR - Malaysian Prime Minister Najib Razak said on Thursday he accepted "the verdict of the people" after his ruling coalition failed to secure a simple majority in a general election for the first time ever.
"I and my friends accept the verdict of the people and Barisan Nasional is committed to respecting the principles of parliamentary democracy," Najib said, referring to the ruling coalition.
He said the next prime minister would be decided by Malaysia's king as no single party won a simple majority.
An opposition coalition led by former veteran prime minister Mahathir Mohamad won the most seats in Wednesday's vote in a stunning defeat for Barisan Nasional, which has ruled since Malaysia's independence from Britain, nearly 60 years ago.
Reuters