Subtle touch of 'The Readers' proves a hit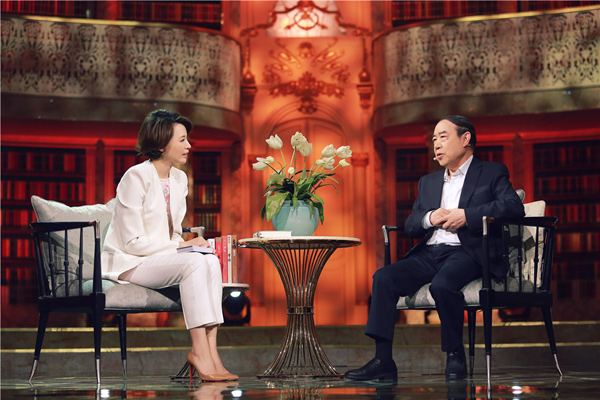 The slow pace and soft focus of a CCTV literary show seem to be appealing to viewers. Wang Kaihao reports.
Former NBA superstar Yao Ming is taking to a new kind of stage.
Unconventionally, the man, who is probably one of the best recognized Chinese athletes on the international arena, is showing people another side to his personality with The Readers, a TV program produced by China Central Television.
He is reading a Chinese translation of True Nobility, a work of prose written by American novelist Ernest Hemingway.
"To regret one's errors to the point of not repeating them is true repentance," he reads. "There is nothing noble in being superior to your fellow men. True nobility lies in being superior to your former self."
He explains the chapter is devoted to people who love sports.
The new show revolves around words, but it goes far beyond what is read.
Last year, the first series of The Readers broke the mold and taught Chinese TV audiences that a talk show does not have to simply be about amusement. Now, with its second series, the show returns with its trademark slow pace, warm touch and mesmerizing vocal rhythms set in an intimate atmosphere. The first episode of season two aired on Saturday and is set to run weekly.
In each episode, several guests-celebrities, famous scholars or ordinary people with touching personal stories-are invited to read aloud passages from their favorite literary works, which usually selected from classic poems or novels. This follows a short interview where the guests share meaningful moments from their lives.
For Yao, who is now head of the Chinese Basketball Association, his experience in conquering continuous injuries seems to echo with the concept of "true nobility" advocated by Hemingway.
Dong Qing, producer, director and anchor of the show explains that the aim of the program is to arouse people's memories of literature and allow them to cast a retrospective eye over their developing attitudes toward life.
And the subtle touch that The Readers has brought to the chat show format seems to have worked wonders. On Douban, a popular Chinese film and TV rating platform, the first season of the show scored 8.6 points out of 10. According to Dong, clips from last season were heard some 580 million times on ximalaya.com, a major online radio station.