Greeks come bearing literary gifts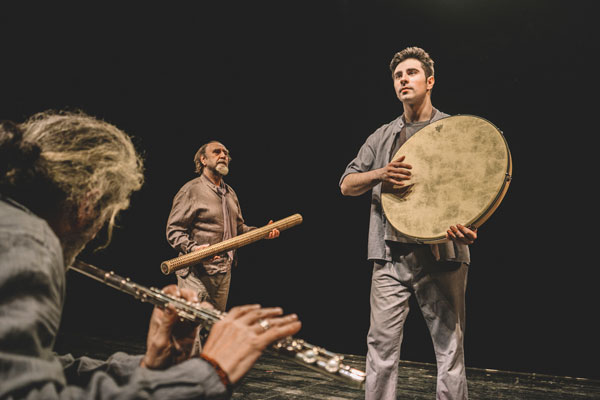 The National Theatre of Northern Greece will make its Chinese debut with its theatrical production version of Salvatores Dei (Saviours of God), based on Greek author Nikos Kazantzakis' book of the same name.
Directed by Andreas Koutsourelis, the production will be staged at Mong Man Wai Concert Hall at Tsinghua University in Beijing on May 10 and 11. The show will be performed with both English and Chinese subtitles.
The upcoming show in the capital is part of the ongoing 18th Meet in Beijing Arts Festival, the city's largest annual festival, which celebrates dance, music, drama and art. The event is attended by nearly 800 artists from 44 performing arts groups which hail from 19 countries and regions.
According to Maria Tsima, deputy director of National Theatre of Northern Greece, the show premiered in Thessaloniki, Greece, in January 2017, as part of the "Kazantzakis Year" celebrations, dedicated to the work of the writer, widely considered to be a giant of Greek literature.
Since then, it has toured all over Greece, being performed in ancient amphitheaters as well as upon contemporary theater stages, where more than 40 shows have been enjoyed by as many as 12,000 people.
Salvatores Dei, published in 1927, is a series of essays, which is divided into six parts: Prologue, The Preparation, The March, The Vision, The Action and The Silence.