How I made my dream come true in China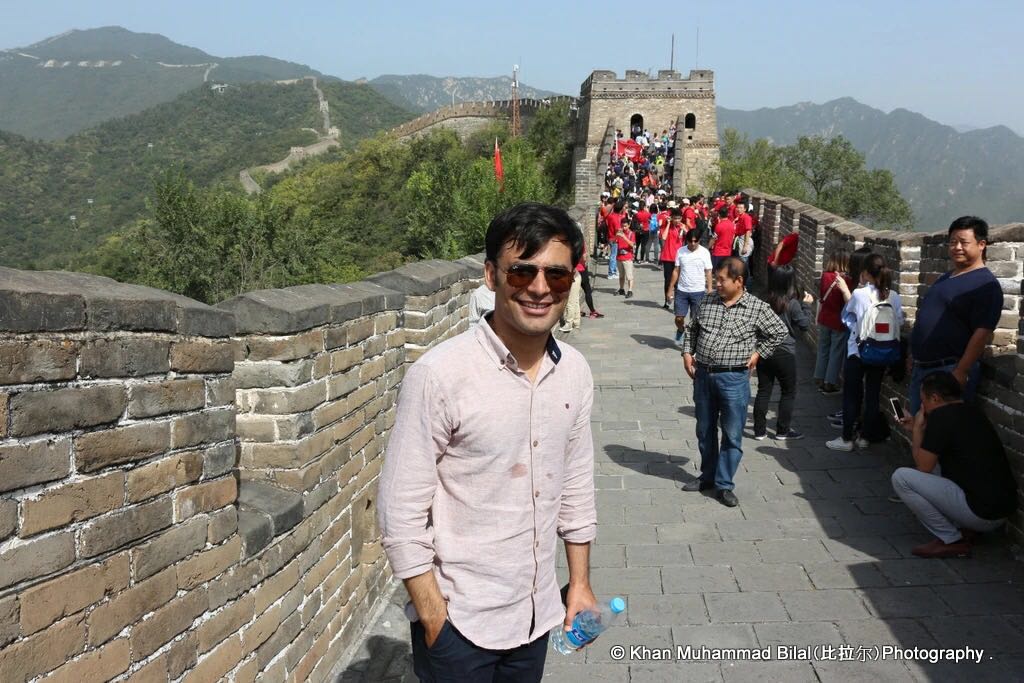 The one thing that others can't see is your dream. Dreams are part of what makes us human, providing us with the ambition to carry on while the bitter reality that dreams come true is only for some but not for many, they perish under the pile of misfortune and bad luck. But for those whose dreams are realized, they also find opportunities to seek answers to even the questions lying unsaid inside for so long. Their dreams take them to places where they have life-changing experiences, exploring and learning.
I always dreamed of studying abroad, to learn at a world class university while further exploring the grounds on which these nations achieved new milestones of development with each passing day.
In the quest to study abroad, after my graduation, I could not stop seeking my dream. To take the first step, I did some brainstorming and explored opportunities on the internet and ultimately decided to go for China. So why China? There were a number of reasons behind it, the foremost of which was my curiosity as how a nation which got its independence even after us in Pakistan, in a short time has left many nations behind in its fast pace of development. Furthermore, its exemplary education system and thousands of centuries of rich culture inspired me to study in China. Additionally, the brotherhood between the two neighboring countries (China and Pakistan) is a supplement where a quotation, such as "our brotherhood is higher than the Himalayas, deeper than the ocean and stronger than steel" is well known among the people and leaders of both countries.
So just like that, I applied, along some of my friends, for a master's degree program in International Journalism at Communication University of China. I was the only one who got selected in the said program and in addition, the Chinese scholarship council sponsored all of my expenses. This good news was welcomed by my family.
The best moment that I can't forget in my life was on Sept 14th, 2017, when my dream came true, and this is was when I was leaving for China. While on the way to the airport my father told me to manage my time in the best possible way. He stressed learning the Chinese language and exploring the country's rich culture, as it will be a lifetime experience.
This is my seventh month in Beijing and now I can proudly say that my decision to choose China as a study destination was the best decision I have ever made.
During these seven months, I learned so much about the country, the culture and the language. At first, I was nervous to embark on this journey, but I realized that I couldn't just live my whole life within my comfort zone and I stuck to the advice that was given by my father, which motivated me to get more into Chinese culture. Staying in China for me is an unforgettable experience. Every day is a new adventure. In this short time frame I made lifelong friends, and lasting memories.
The university organizes trips for international students to learn more about other parts of China and culture, for which visits to cultural sites are organized. The university also organizes several visits to companies for better understanding of China. So far I have explored distinctive, exciting places in Beijing, including climbing the Great Wall of China, visiting the Temple of Heaven, Tiananmen Square, the Forbidden City, and the Olympic Bird's Nest; visiting the famous downtown food street, not to mention the shopping malls in Guomao and Sanlitun, the crowded, prettiest places for shopping and hanging out in Beijing for both Chinese and foreigners. I enjoyed the ride on a high-speed train when traveling to nearby cities in Hebei, Henan and Tianjin. This was quite new for me because in my country we don't have high speed trains.
When you learn a certain culture, it is crucial to focus on the language because it is through language you can communicate easily across and outside the university. Well, what I enjoy the most about it, is that whatever Mandarin I learned in class, I normally use it outside as to speak with people, whether it be the taxi drivers or shopkeepers. Having the opportunity to speak Mandarin everyday really fostered my learning.
In my experience so far, one thing that appeared to be missing was the internship for which I tried to find because I want to work here after completion of my studies. So I had to find internships to get some experience. However, after some struggle I was lucky enough to get the opportunity to work as an intern with the Center for China and Globalization (CCG). It's very exciting to work on their team as a researcher. What is more interesting is that the current research we are working on is in regard to the "willingness of international students working in China after completing their education".
Just like me, there are many international students who don't know about the work policy and the ways or platforms through which they can get information regarding internships and jobs in China. So, this has been a good step towards completing the perfection of my story in China. Likewise the last words that I can say in finishing my article is that the new world of China as the role model of the contemporary world that I have experienced here during my studies will make a great impact when I go back to my home country, as the catalyst of Pakistan's development.
The author is a master's degree student at Communication University of China, Beijing.
Most Viewed in 24 Hours
China stories