Music student falls in love with claw machines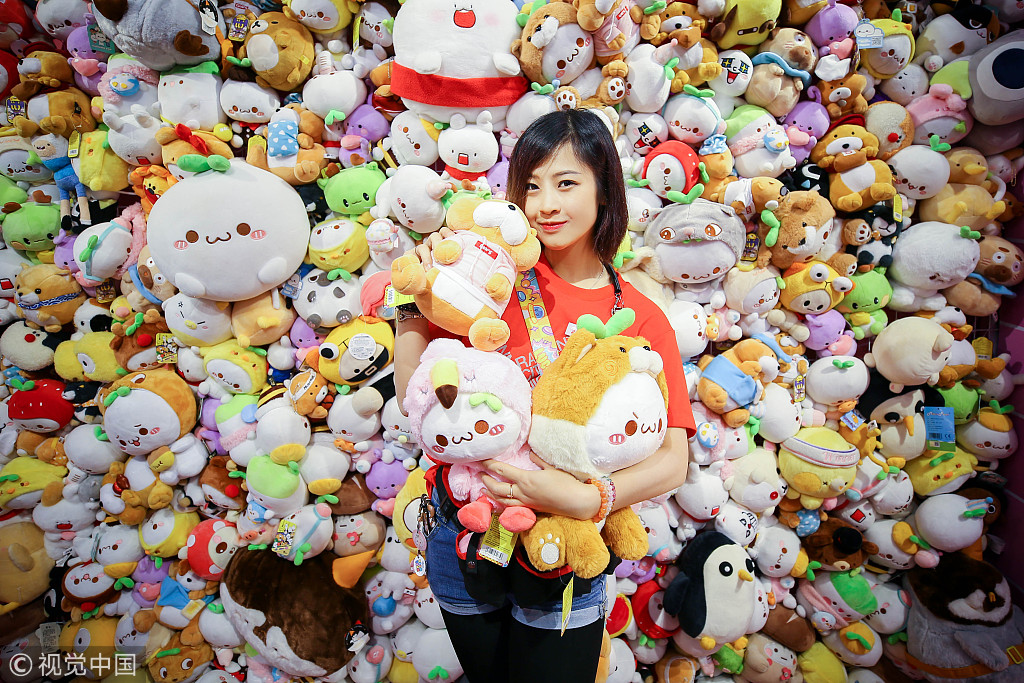 In an era when the entertainment industry is going digital, claw doll grabber machines, a game with simple rules, are fast becoming popular at public spaces such as cinemas, malls and restaurants in many Chinese cities.
Behind the popularity of claw doll grabbing machines is the rapid development of China's retail sector. Moreover, the giant capacity of China's manufacturing industry also is driving operators to update dolls to attract more young people
Xu Zixuan, 26, used to study music in Singapore. When she returned to China in March last year, her passion for the game drove her to work at a claw doll grabber machine store. "It's kind of destiny," she said.
Her daily routine consist of cleaning the store, checking the machines and replenishing them. Although her work may be a bit tedious, however, working with different kinds of dolls makes Zixuan happy.
On her day off, Zixuan grabs dolls at the store as a customer. She has too many doll trophies at home. "When I succeed after several attempts, the sense of elation fills me with happiness."