Sichuan earthquake survivor works at hospital that saved her life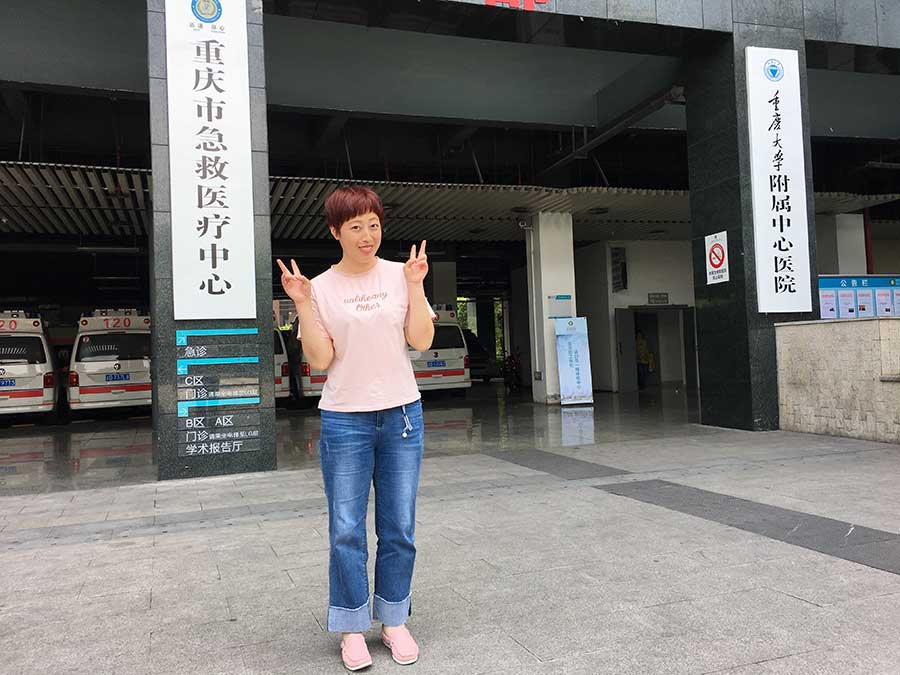 Heng Yonghong, 27, a survivor of the 8.0-magnitude Wenchuan earthquake on May 12, 2008, now works at the accounting department at Chongqing Emergency Medical Center, where she received treatment after the deadly event.
"My job now is to organize the receipts. It may sound boring to many people but I really like it," she said. "Being alive is the happiest thing for me."
The earthquake killed 69,226 people and left 17,923 missing.
Ten years ago, Heng was a first grade student at Beichuan High School in Beichuan county, southwest China's Sichuan province. After the deadly event, she was trapped under rubble for over 30 hours. When the rescue team pulled her out of the collapsed teaching building, her legs were injured so much it was thought they would need to be amputated. Only 25 out of 60 students from her class survived.