Embassy opens to public for day of Chinese culture, fun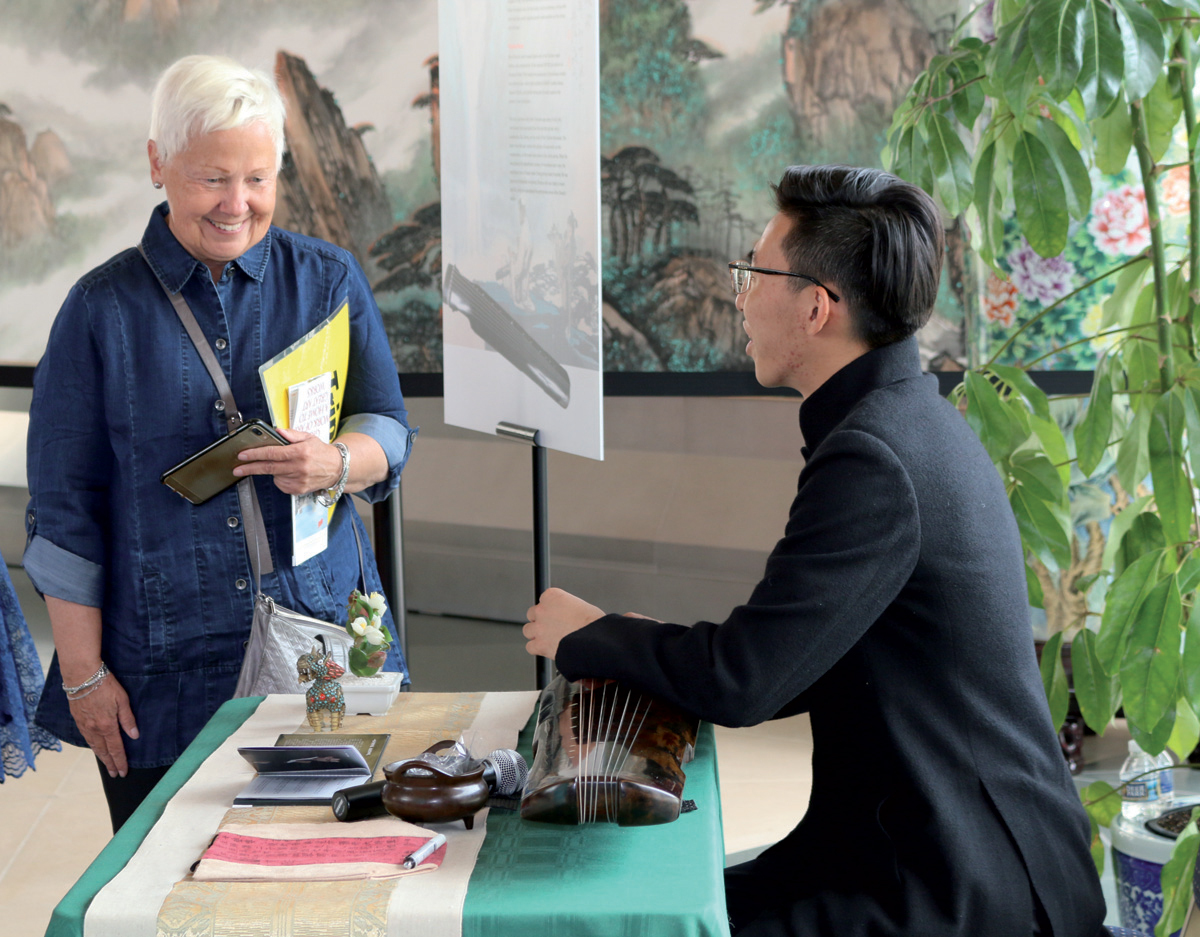 More than 3,000 people got a chance to enjoy a day of cultural events at the Chinese Embassy in Washington on Saturday.
As part of Cultural Tourism DC's "Passport DC Around the World Embassy Tour" event, the Chinese embassy participated for the first time.
"Today when you embark on this journey of experiencing China, I hope you will learn more about China and its people, their life and spiritual world, the past as well as the present, and the future they aspire to have," said Cui Tiankai, Chinese ambassador to the United States.
"Better mutual understanding between our two peoples will be the strongest foundation for China-US relations in a rapidly changing world. And you can all become true envoys between our two countries," Cui said.
A long line began forming in the early morning of those waiting to get in to the "mysterious" Chinese Embassy Chancery, designed by world-famous Chinese-American architect I.M. Pei.
"We like to experience the culture. We like to see the embassy since we've never been to the embassy before," said Sarah Chu, a visitor from Massachusetts who studied at Shanghai University.
"I expect to see lots of interesting images, some music and dancing," said Travis Armbuster, a visitor from Washington DC. "I've never been to China, but it's on the bucket list. Hopefully, I can visit China in the next five years or so."
Inside and outside the embassy, Chinese culture was displayed through exhibitions, performances and hands-on experiences for visitors, providing a glimpse of Chinese architecture, artwork, cuisine, the development of China and the Chinese people's way of life today.
"They are different in form but share one thing in common: the pursuit of peace and harmony, or in Chinese, the concept of he," Cui said.
"The value of he is carried deep in the DNA of the Chinese characters. It has profoundly impacted Chinese people's way of life and outlook on the world. We in China are always seeking inner peace of mind as well as harmony in the relations between man and nature, between human beings and between the individual and the society," Cui said.
"I think the food is definitely great. The architecture is cool. The language is interesting," said Beck O'Brien, a ninth-grader from Bethesda, Maryland.
O'Brien obtained a piece of Chinese calligraphy, which read pang guan zhe qing in Chinese and means "the onlooker sees clear" in English.
"I like Chinese red. I like the Chinese Spring Festival and red lanterns," said Zoe Tockman, a 15-year-old visitor from England.
Tockman started studying Chinese in 2015 and is going to study at Xiamen University in China.
"The technology, I think it's amazing," said McKay Rogers, a Department of Defense employee. He said he "learned a lot" about the traditions and the future technologies.
Rogers was viewing one of the exhibitions showcasing China's technological innovations.
"I think it's beautiful and wonderful. It's very interactive. There are a lot of staff. We can ask questions and they know the answers. They have been very helpful and accommodating," Rogers said.
Many visitors left the embassy with their names written in calligraphy, along with tourism souvenirs and more information and knowledge about China.
"What we've seen is a representation of Chinese culture. I've never been to China, so it's good to see it in this atmosphere," said Don Riedlinger, a retired engineer.
Guo Fengqing and Yian Ke in Washington contributed to this story.
leshuodong@chinadailyusa.com