'Communist Manifesto' exhibit opens in Shanghai
Share - WeChat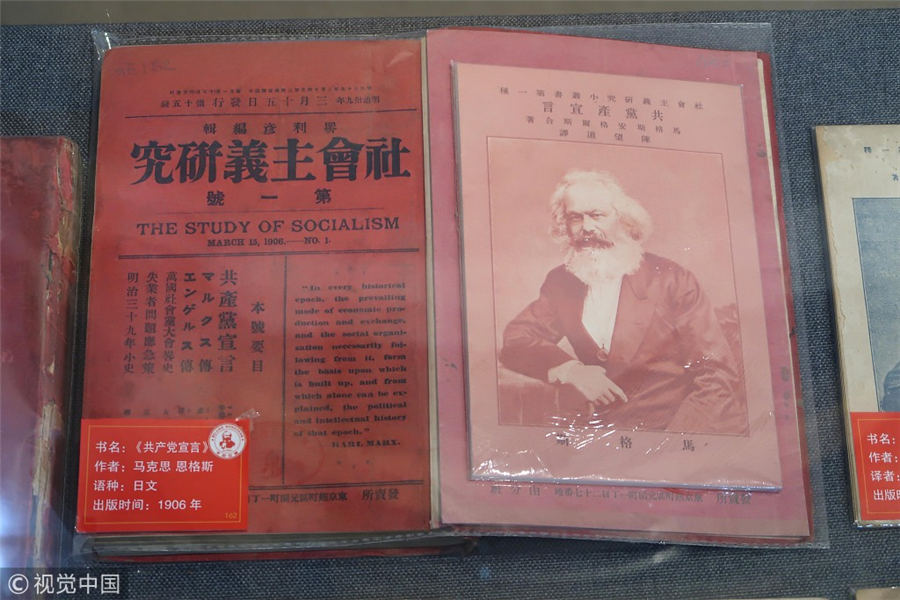 To commemorate the bicentenary of the birth of Karl Marx and the 170th anniversary of the publication of The Communist Manifesto, an exhibition on the book has opened at Shanghai's Fudan University.
It is by far the largest event of its kind, featuring over 2,200 editions of The Communist Manifesto written in 113 languages. Most of the books on display are original copies, and among the collection are 30 rare editions of the book and the very first German version, published in 1848.
The exhibit will run through May 14.