Wang's DPRK visit captures global interest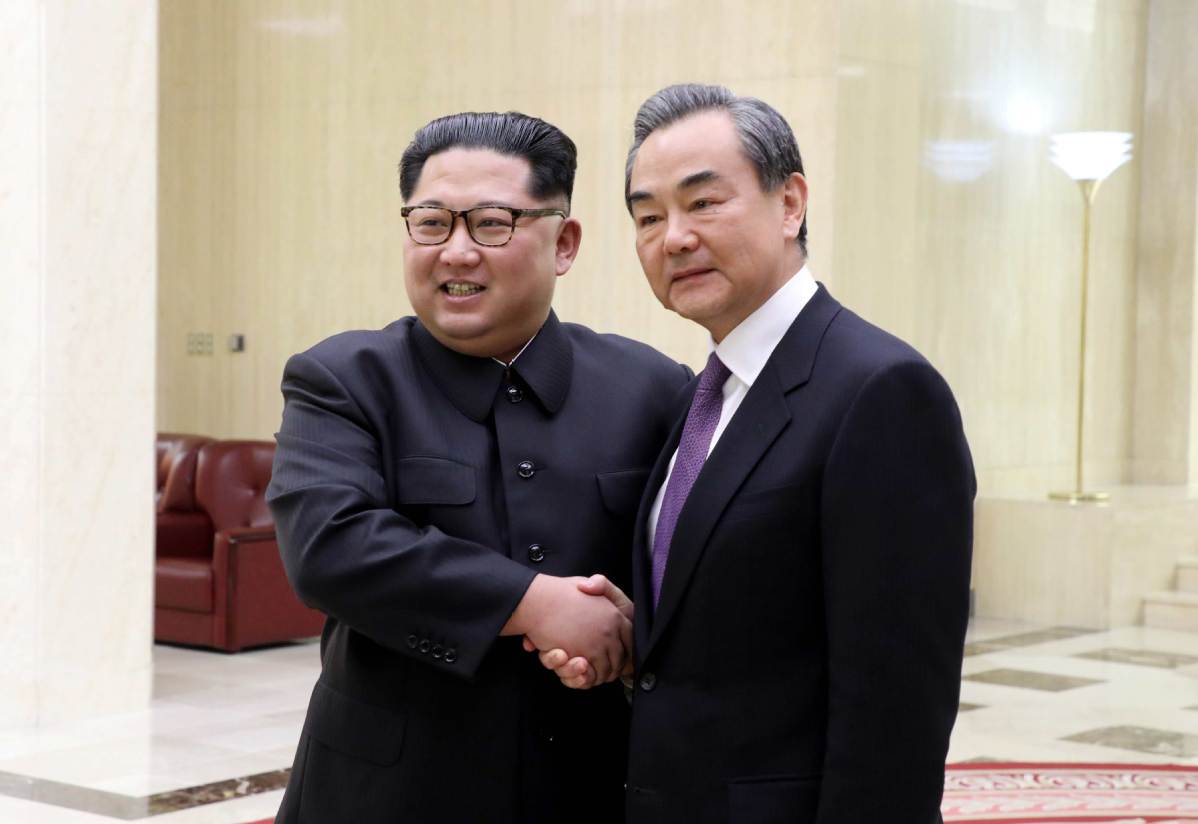 State Councilor and Foreign Minister Wang Yi wrapped up his two-day visit to the Democratic People's Republic of Korea, during which he met with DPRK's top leader Kim Jong-un and Foreign Minister Ri Yong-ho.
The trip is among a series of recent high-level exchanges and contacts between China and Pyongyang, including Kim Jong-un's visit to China in March.
Beijing supports the Korean Peninsula's shift from armistice to peace, as well as Pyongyang's shifting focus to economic buildup, Wang told Kim on Thursday.
The visit carried a great deal of interest from overseas media. Let's take a look at what they had to say about this meeting.
The DPRK's state-run news agency says leader Kim Jong-un met with Chinese State Councilor and Foreign Minister Wang Yi on Thursday.
The Korean Central News Agency said Friday that Kim warmly greeted Wang and expressed joy meeting him again after a month.
The report said that Kim and Wang discussed the issue of improving Pyongyang-Beijing relations and cooperation as well as the direction and outlook of situations on the Korean Peninsula.
KCNA: Kim Jong-un Holds Talks with Chinese Foreign Minister -- KBS (Korea Broadcasting System)
Kim's meeting with Wang Yi on Wednesday followed the historic summit held by President Moon Jae-in and Kim last week, at which they reaffirmed the goal of "complete" denuclearization of the peninsula. Kim is also set to meet with U.S. President Donald Trump as early as May.
Kim and Wang exchanged opinions on ways to develop the two nations' traditionally friendly and cooperative relations and issues of "mutual concern including the direction and prospect of the development of the situation on the Korean Peninsula."
N.K. leader meets China's foreign minister over ties, inter-Korean issues -- Yonhap News