China denies 'laser' allegations from US
Share - WeChat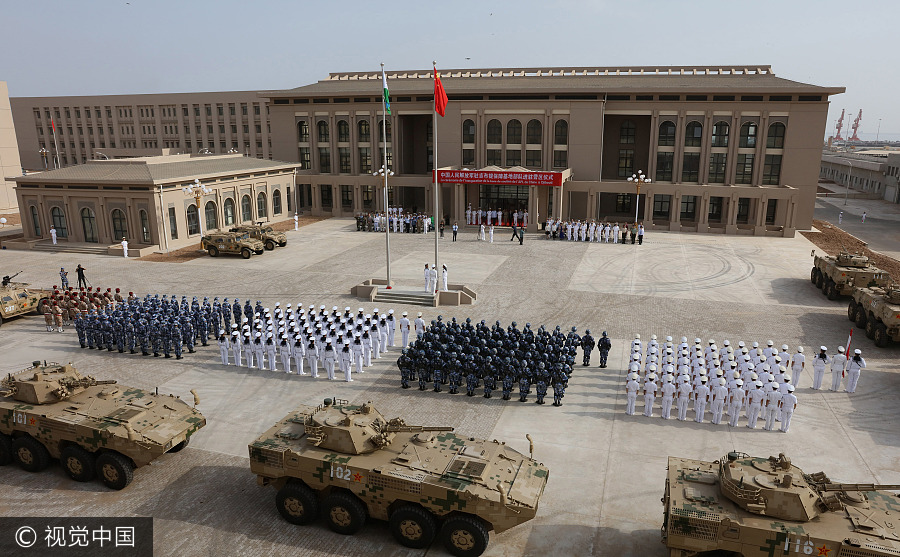 On Friday China rebutted the United States' allegations that "Chinese personnel in Djibouti used lasers to target US aircraft and injured American pilots", saying this is in total contrast to the facts.
The Defense Ministry said in a statement that the ministry has dismissed such ungrounded accusations from some US officials via official channels. It added that China always firmly honors international laws and regulations in Djibouti, and is dedicated to safeguarding regional security and peace.
Hua Chunying, a Foreign Ministry spokeswoman, also told a news briefing on Friday that China hopes that those who made these accusations would consider the truthfulness of their words and not make false charges.
The Associated Press reported on Thursday that the US issued a formal complaint to the Chinese government over what it claims is "the use of high-grade lasers near the military base in Djibouti that were directed at aircraft and resulted in minor injuries to two American pilots".
Pentagon spokeswoman Dana White said on Thursday that the incidents represent a serious threat to US airmen, and that the US has asked China to investigate the incidents, according to the report.
In July, the Chinese military established the Djibouti Logistics Support Base, the first of its kind for the nation, and put it into operation in August.
Located in Djibouti City, the African nation's capital, the base is tasked with supporting the Chinese military's naval escort, peacekeeping and humanitarian missions in Africa and western Asia.