Traditional Chinese medicine a popular choice for foreign students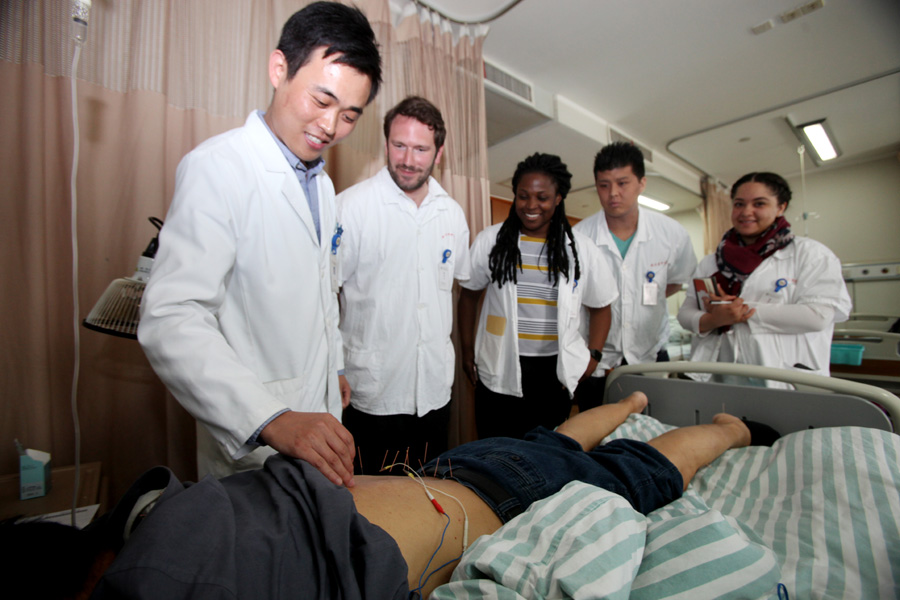 Foreign students are increasingly keen to learn traditional Chinese medicine techniques at Zhejiang Provincial Hospital of TCM in Hangzhou, Zhejiang province.
The Zhejiang International Exchange Center for Clinical TCM, affiliated with the hospital, currently caters to over 200 international students annually from countries such as the United States, Israel, Belgium and the Czech Republic.
Learning TCM in Zhejiang has become a popular choice among foreign students in China, especially for those interested in mastering practical skills like acupuncture and TCM massage.
Since first offering education to foreign students in 1985, Zhejiang Chinese Medical University has so far trained over 5,000 international students from more than 60 countries.